Posted on
Mon, Jan 23, 2012 : 5:57 a.m.
Road Wise: More of your road questions answered
By Lisa Allmendinger
This is the third installment of Road Wise that answers more of the many questions you've asked about about the roads in Washtenaw County.
These answers range from why work hasn't been done on specific roads in the county to how road projects get funded and what to do about overhanging branches.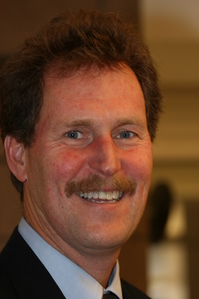 Lisa Allmendinger | AnnArbor.com
Now that winter has finally arrived, do you have specific winter road plowing, salting or sanding questions you'd like answered? Please send them to lisaallmendinger@annarbor.com as I'm planning a story about how the Road Commission tackles winter's white and icy conditions.
So, on with the road show.
A reader asked, "Why can't the parties get together and resurface the road around the intersection of Ann Arbor-Saline Road and I-94?
In this Ann Arbor reader's opinion, this road "is one of the most traveled intersections in the county, the main entrance from the south to our fair city, and the place where most of the football traffic has to go, and is at least the worst section of asphalt in the county."
The reader also wondered why this road can't be resurfaced before 2014, when it's currently scheduled for a facelift.
Simply put, it's all about the money, how quickly it can be secured and from which source.
But, here are the details on this project from Roy Townsend, managing director of the Road Commission, who says, "The City of Ann Arbor and the Road Commission have applied for State Economic Development funds for this $800,000 resurfacing project. Without these outside funds, road improvement cannot be completed."
Another reader asked about how roads are funded. "As I remember it, WCRC is almost completely funded by Act 51 weight and gas tax revenue. Do they get any money from property taxes?"" the reader asked.
"The Road Commission is almost completed funded by Act 51," Townsend said, "Which is gas tax and vehicle registration fees and it does not receive revenue from property taxes, unless townships decide to put money toward roads."
The revenue for roads has been declining since the gas tax was changed 1997, when it was increased to 19 cents per gallon, he said. Since then, people are driving less and buying more fuel-efficient vehicles, which is great for the environment, but means the 83 road agencies across the state need to either find a new way to fund roads or accept bad roads, Townsend said.
"In comparison, in Ohio, residents pay 28 cents per gallon in gas tax, which is major reason the roads in Ohio are in better condition than the roads in Michigan," he said.
"People in Michigan and our elected officials have to decide is it worth paying an additional 9 cent per gallon, which works out to $90 year or less than $2 a week for better roads," Townsend said.
Wednesday night, Gov. Rick Snyder said in his State of the State address that Michigan is underfunding its roads by $1.4 billion a year and a series of bills are expected to be introduced to address the situation.
Depending on the type of project and where it takes place, the Road Commission can sometimes apply for and receive Federal highway dollars. Currently, the Road Commission maintains about 1,650 miles of certified roads and about 770 miles of those are gravel roads. In addition, there are 111 bridges and more than 2,000 culverts that are maintained by the Road Commission.
Residents in cities and villages pay additional taxes for the care of the roads within their individual towns, so if you want a road to be fixed, contact the mayor, council or village president of your individual town and make your wishes known as many municipalities are gearing up to work on budgets for next year.
The townships have begun scheduling meetings this winter with the Road Commission to discuss road projects for this summer and this is the time for township residents to make their voices heard. If you can't make the meeting, call your elected officials before the meeting with your suggestions.
Townsend says although there have been many discussions in Lansing about changing the road funding formula that have been ongoing for many years, nothing has changed, "so the roads in Michigan continue to deteriorate."
On another topic, a reader said, "From Ann Arbor on Whitmore Lake Road, there are so many dead trees hanging out over the roadway, I cringe every time I go under one. These dead trees are truly a menace."
This reader wanted to know, "Is it the property owners' responsibility or the county's (to deal with the dead trees)? And, where does the road commission get money to cut dead roadside trees?
"I was talking to a forester yesterday, about some dead trees in a ditch along a county road," the reader wrote. "She said I should just call the county and have them cut them down, since they're in the road right of way.
"The dead trees are the Road Commission's responsibility proved they are in the road right of way," Townsend said, adding, "There are no additional funds to cut dead trees, so the same declining revenue used to plow snow and fix potholes is the same money use to cut dead trees. The dead tree are put a countywide list are done as funding and time allows. "
Readers should call the Road Commission and alert them of trees hanging over the roadway so they can be put on the list.
And in a related question, another reader asked, "If, as an adjacent property owner, I want to remove some of those trees what permits do I need?"
Townsend said, a permit is required by the Road Commission to remove hanging branches but there is no charge for the permit.
A readers also asked about when Cross Street from Washtenaw to Mansfield will be fixed.
"It's in a terrible state and has been for over a decade. How much longer will travelers who use that important connector have to put up with the broken concrete and pathetic patches?"
This road is in the City of Ypsilanti, and not one of the roads that the Road Commission maintains. City officials would be the best people to ask about this road work.
Another reader asked, "Why on the recently redone stretch of Huron Parkway between Plymouth and Nixon is there a bike lane, a driving lane, nearly a driving lane's worth of yellow painted non-lane where no one is allowed to drive, and another car lane? Why did they not install a bike lane on both sides of the road where there would still be plenty of room for more than a standard double-yellow separation between driving lanes?
This would be a question to ask City of Ann Arbor officials because the Road Commission does not maintain roads within the city limits.
Lisa Allmendinger is a regional reporter for AnnArbor.com. She can be reached at lisaallmendinger@annarbor.com.