Posted on
Fri, Mar 23, 2012 : 10:52 a.m.
Saline Mayor Gretchen Driskell confirms she will challenge Mark Ouimet for state House seat
By Ryan J. Stanton
Saline Mayor Gretchen Driskell has officially announced she's running against state Rep. Mark Ouimet for a seat in the Michigan House of Representatives.
Driskell, a Democrat, plans to challenge Ouimet, a Republican, in the November general election, claiming the people in her district are not being adequately represented.
The longest-serving and first female mayor in Saline's history has launched a Facebook event page complete with a campaign logo to invite more than 250 people to her campaign kickoff party Tuesday night at Mangiamo, 105 W Michigan Ave., in Saline.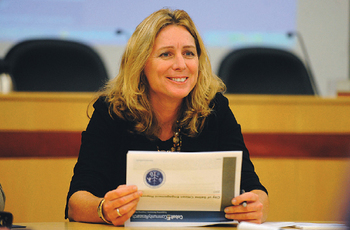 Angela Cesere | AnnArbor.com
"As a Realtor and mom, I know from personal experience the hard times many Michiganders are facing and I want to help turn this state around," Driskell writes on the page. "That is why I am running to represent the 52nd District in the Michigan House of Representatives."
Nether candidate faces opposition in the August primary yet.
Driskell spoke with AnnArbor.com about her campaign Friday morning. Asked why she doesn't think Ouimet is doing a good job in office, Driskell cited the incumbent's votes to cut education funding and shift the state's tax burden from corporations to individuals.
"We've been cutting education on all levels and I think the key to the future of our state is having a successful education system," Driskell said. "So I'd like to see that addressed, and I also think we're not representing our people. We've taken some huge tax cuts at the corporate level that have impacted individuals in a negative way."
Driskell also said she's concerned about pending legislation to eliminate the personal property tax without fully making up for the lost revenue to local governments.
She also cited concerns about the state taking away the rights of local governments to offer domestic partner benefits to their employees, another measure Ouimet supported.
"The whole thing around the retraction of domestic partner benefits I felt was unnecessary and it's showing the rest of the world we don't support the 21st century model for what makes a successful community, which is diversity and supporting individual rights," she said.
Driskell elaborates more on her reasons for running on her Facebook page, saying Lansing has cut community development programs and put business before people.
"I believe a more educated population will give us a greater competitive edge globally than the giant corporate tax cut that was implemented last year," she writes. "There needs to be a better balance when creating a competitive business climate, which can be implemented without devaluing local assets like education, environment and quality of life."
Driskell faces an uphill battle challenging Ouimet, who has more than $111,600 on hand for the 2012 election cycle, according to campaign finance reports from January.
An ally of Gov. Rick Snyder, the Scio Township Republican won a previously Democratic district in 2010 and the district, representing mostly western Washtenaw County, has been redrawn now to include more Republican territory.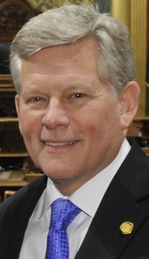 The 52nd District includes all of western Washtenaw County, including Chelsea, Dexter and Manchester, as well the city of Saline, and Salem and Northfield townships. Geographically, it represents
the majority of the county
and no longer has any portions of Ann Arbor.
Ouimet spoke with AnnArbor.com on Friday and said he respects Driskell on a personal level and considers her a friend, but he disagrees with her on a philosophical level.
"I've had several conversations with her this past year," he said. "Clearly she was more frustrated with the direction the state was taking. She very much wanted to have the state where it was, to go back to the old polices of the Granholm administration, and I understand her frustration with change and how difficult it is for some people to work through that change."
Ouimet defended his positions on the issues where he and Driskell disagree, arguing the reformed tax system in Michigan gives tax relief to 95,000 small businesses. He also pointed out the state's proposed budget for next year calls for increased education funding.
The Michigan Townships Association in January named Ouimet its Legislator of the Year, citing the way he guided legislation through the House Local, Intergovernmental and Regional Affairs Committee during 2011. In all, more than two dozen pieces of legislation passed through Ouimet's committee and were enacted into law last year.
Ouimet's first assignment was to hold hearings on controversial reforms to Michigan's emergency manager law, reforms that were quickly signed into law.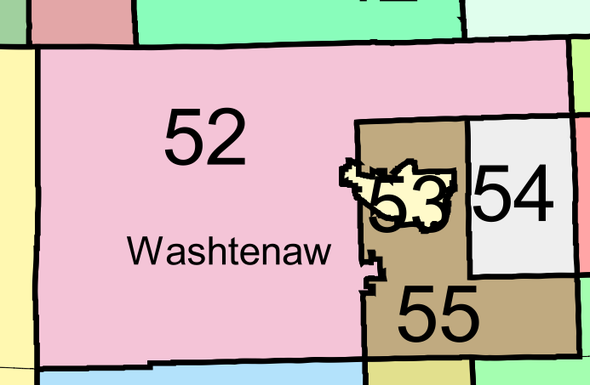 Ryan J. Stanton covers government and politics for AnnArbor.com. Reach him at ryanstanton@annarbor.com or 734-623-2529. You also can follow him on Twitter or subscribe to AnnArbor.com's email newsletters.