Posted on
Fri, Jan 13, 2012 : 9:30 a.m.
Saline Area Schools to renegotiate collective bargaining agreements
By Danielle Arndt
Collective bargaining agreements for Saline Area Schools' three unions will expire on June 30, and discussions are heating up as the district weighs how to proceed.
The Board of Education conducted a closed session at the end of Tuesday's meeting to talk about the history of union contract negotiations at SAS, said Superintendent Scot Graden. No action was taken upon re-entering open session.
June 30 marks the end of a three-year extension on the agreements. The Saline Education Association, Saline Area Schools Administrators Association and the Saline Education Support Personnel contracts are all up.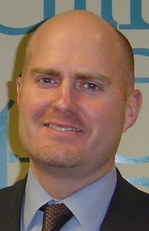 With the budget process quickly approaching, Graden said all thoughts are on how to balance the budget without reducing the district's rainy-day fund any further.
Saline used about $1.3 million of its equity this school year, bringing its fund balance down from about $2.5 million to $1.2 million.
Graden said any district's largest expense is its employees, but classroom sizes are already an issue in Saline, making staffing cuts less of a possibility.
New Trustee David Holden campaigned on the idea that bargaining agreements "need to reflect the current economic environment and contain flexibility with future cost certainty," he said in a previous AnnArbor.com article.
Juan Lauchu, president of the SEA, said at the board's December meeting that union members are "becoming distrustful of the board and their motives" after two attempts to reach a compromise.
Graden said he anticipates the board will conduct another closed session in February to continue discussing the union negotiations.
Staff reporter Danielle Arndt covers K-12 education for AnnArbor.com. Follow her on Twitter @DanielleArndt or email her at daniellearndt@annarbor.com.