Posted on
Wed, Mar 14, 2012 : 6:55 p.m.
Saline Mayor Gretchen Driskell won't seek another term
By Cindy Heflin
As Saline Mayor Gretchen Driskell explores a run for state representative, one thing is certain. She will no longer be mayor after her term expires this year.
Driskell, 53, confirmed Wednesday she will not seek another term as mayor.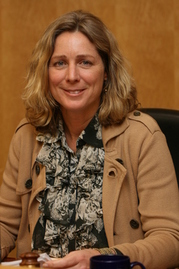 Her departure marks the end of an era in Saline. Driskell has been mayor since 1999. She is the longest-serving and first female mayor in the city's history.
The thought of giving up the job after 14 years is bittersweet, she said. "It's been a great privilege. It's a great town to be mayor of."
She said she's proud of the progress the city, particularly the downtown, has made during her tenure. She noted there was no farmers market in the city before she took office, and the city has added several arts and cultural events.
"The downtown is what makes Saline unique," she said. "There are businesses coming and going but we are doing pretty well. "
The past couple of years have been a struggle because of the economy, falling property values and cuts from the states, but she said Saline has weathered the storm.
"Overall I think our community comes together really well in the hard times. My favorite part is working with the people that love our community so much."
Saline City Council member Brian Marl has announced his candidacy for mayor of Saline. The election is Nov. 6.