Posted on
Tue, Oct 12, 2010 : 5:45 a.m.
Saline school board to tackle divisive non-discrimination policy change tonight
By Tara Cavanaugh
The Saline school board tonight will consider adding six words to the district's policy prohibiting discrimination on the basis of various characteristics.
The possible addition of those words, "sexual orientation, gender identity and gender expression," has launched a debate in the community over what constitutes bullying and discrimination and how much protection gay students need.
The school board has heard testimonials about bullying and student safety, been threatened with a lawsuit, and listened to comments of support for and opposition to the policy change from members of the community.
Pushing for the change are students who belong to Spectrum, a gay/straight alliance at Saline High School, who brought the issue to a school board committee in June.
On the other side are community members and some board members who say the district's anti-bullying policy provides gay students will all the protection they need.
Is there a problem?
Saline High School has just two reports of harassment based on sexual orientation on file. A teacher reported an incident in a classroom in which a student left a graphic drawing to describe the word "gay" on a card.
Another incident, reported by junior Katie Slawson, the daughter of school board member Lisa Slawson, involved students' participation in the national Day of Silence, a day in which participants remain silent to raise awareness of issues affecting lesbian, gay, bisexual, transgender and questioning students. On that day, April 16, Slawson, who is straight, said she and a friend were harassed by another student who whispered inappropriate comments in their ears in class and later screamed slurs across the lunchroom to try to upset them enough to break their silence.
"Throughout the whole class period the student used homophobic slurs to describe us. At one point the student got really close and up to my ear and started saying these things. And he took this really scary tone. It was really intimidating. The kind of words he was using, they don't have a place in school," Slawson said.
That's the evidence on paper. Students also tell other stories.
As a freshman, Sarah Snay said she dared to hold her girlfriend's hand in the hallways. The response she got was like facing a firing squad, she said.
"We got shoved. People looked us up and down. Gave us rude looks. 'Fag,' 'dyke'—all that stuff was said."
Snay, now a junior, said she was scared, hurt, and confused. "Besides holding hands we didn't do anything. It wasn't making out in the hallways. Which straight couples do all the time," she said. Snay did not report the incident, because it didn't seem too big of a deal to her at the time. She thought people like her would just be treated that way.
Katie Slawson reported the the Day of Silence incident, and thinks that the administration gave it the full investigation and attention it needed. But she doesn't know what, if any, punishment the student received.
"I know the student didn't get suspended, because he was at school for the next whole week," she said.
Ben Williams, principal, could not discuss the nature of the student's punishment but said he "definitely felt it was appropriate."
Complaints have surfaced before this year as well.
Casey Lee, a 2008 graduate and former president of Spectrum, remembers the high school climate as "hostile."
Lee, a lesbian, said a student used to follow her around at lunch and taunt her: "Queer. Queer. Queer. Queer,." the student would say. She said members of the male tennis team called her an ugly name because she was close friends with one of their teammates. She said every year, on the Day of Silence, her posters would end up in the toilets or get hidden in the library.
"Which is really frustrating because I also founded the recycling club," she said. "I was like, if you're going to hate on the gay people, at least recycle the signs."
Lee often talked with the high school administration about improving the high school climate, but "I got a real sense from them that their hands were tied," she said. "They didn't like what was going on but they really weren't sure where to go, because of the current policies in place, and the people they or I would have to go to, to make the changes, wouldn't allow that to happen."
In 2000, before Lee was a high school student, Lila Howard, an advanced placement psychology teacher, conducted a survey of the then-1,700-student school.
To the prompt, "This school is safe for students who are lesbian, gay, bisexual or transgender," 37% responded "not at all," and 35% responded "some of the time."
The lack of a sense of safety hit Debbie Budnik, an advanced-placement U.S. history teacher, four years ago. A group of boys were talking to each other before her class started. She heard them talk about beating up someone if they discovered that person was gay.
She said she heard violent, angry statements like, "If I found somebody and I knew they were gay, I'd beat (them)."
"It totally caught me off guard," Budnik said. "I couldn't believe it. So I know that sentiment's out there. They would not have said it in a regular discussion.
"The group of boys made me fearful," she said, "so I can't imagine how it made other kids in the class feel."
In her 26 years as a teacher in Saline, she said she's seen two groups of students targeted: "severely handicapped youngsters, and the kids who are or are perceived to be gay."
This is why she thinks that the school district should change the non-discrimination policy. "I think it's symbolic," she said. "And it's coming from the top down."
But not everyone agrees the policy needs to be changed.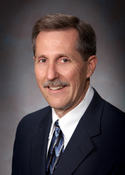 Paul Hynek
, who is on the policy committee, which first heard the request to change the wording, did not vote in support of bringing the proposed change to the full board.
"I don't think adding those words to that policy will effectively change anything," he said. Instead the district should work harder to teach tolerance and enforce its anti-bullying policy.
He said he doesn't like the idea of adding "lists" of people to the policy. "Someone will come next and say, Why am I not included in this list, I don't feel represented," he said.
Hynek acknowledged that it's not possible to eliminate a list entirely, because some of the words on the list represent federally protected statuses.
"I guess my thought is, they've been asking to change the discrimination policy. And from what I've heard I don't think anyone's been discriminated against," Hynek said.
"I do feel that people have been bullied and harassed. But I'm thinking they're not the only group in the high school that gets bullied and harassed," he said.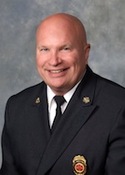 Board Trustee
Craig Hoeft
, also the Saline fire chief, agrees.
"What I've heard from them is they're being bullied and harassed. I really didn't catch anything as far as discrimination," Hoeft said. "It sounded to me like not feeling safe means somebody's picking on them. Somebody's bullying them. So I think that's where we need to go first."
"I think we need to enforce what we have, we need to go above and beyond, because it's a national problem, bullying, and… I think the biggest thing we need to do is educate our staff, our students, and our community. And we all have to take a part in it," Hoeft said.
Hynek said he believes much of the opposition to the proposed policy change stems from people's lack of acceptance of homosexuality.
"It's a cultural issue, it's a tolerance issue. In a lot of ways our society is not prepared for it at all," Hynek said.
The board has heard from community members who echo that sentiment. During public comment at the Sept. 28 meeting, Gary Perrydore said sexuality, gender identity and gender expression "aren't issues of race, they're issues of features. He said if the policy continues down this road, redheads and people with freckles would need to be added as well.
At that same meeting, residents Kathy and Paul Dobrowolski, whose son was bullied in high school, said they tried to work with the school, but they never asked for special protections for their son. "If all forms of harassment are wrong, then all forms of harassment without distinction should be banned," Kathy Dobrowolski said. "We should be focusing our time and energy on protecting all our children through better implementation of the current school policy."
Will a change be effective?
The current policy states that "no student will be denied the benefits of, or participation in, educational activities on the basis of sex, race, religion, marital status, disability, height or weight." The students of Spectrum want to add "sexual orientation, gender identity, and gender expression" to that list.
The policy, even if changed, does not technically have any bearing on bullying or harassment. Those are addressed by the anti-bullying policy.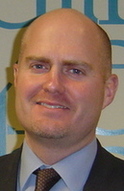 The current policy also means that at the moment, an employee of the district could discriminate against a student on the basis of sexual orientation, gender identity, or gender expression without consequence,
Superintendent Scot Graden
said.
For example, an impressive volleyball player could be cut from a team because a coach does not like that she is a lesbian.
"Right now there is would be no formal recourse for that (situation)," Graden said.
Under state and federal law, sexual orientation and gender identity is not yet a protected class. This is one of the many reasons board trustee Lisa Slawson supports changing the policy. "Your state representatives will never see it's a problem if you don't tell them it's a problem," she said.
"I've always said being on the school board is grassroots at its finest. At its most elemental level. I don't think we need to be afraid of taking those risks."
Discrimination, bullying and fee speech
The district's anti-bullying policy applies to LGBTQ students.
In the student handbook, the harassment policy says "Harassment or 'bullying' is any gesture or written, verbal, graphic or physical act… that is reasonably perceived as being motivated either by any actual or perceived characteristic, such as race, color, religion, ancestry, national origin, gender, sexual orientation, gender identity and expression; or a mental, physical or sensory disability or impairment; or by any other distinguishing characteristic."
The problem with the suggestion to better enforce the policy, Graden said, is that so little is reported. The two reported incidents were addressed by the district.
Another concern, brought up by several community members at meetings, is First Amendment rights. If the policy were changed, would it trample on students' or staff's ability to say certain words or express their beliefs, if they do not believe in equal rights for gays?
"Schools cannot ban political speech unless it is disruptive to the school's educational mission," said Lisa Peterson, an attorney from Ann Arbor.
Teachers and students can express themselves, but teachers cannot suppress or censor a student's expression, Peterson said. The teacher may not make a student choose between protected expressions and achieving academically.
For example, if a student participates in the Day of Silence, the teacher needs to accommodate the student's self-expression, which is in the form of a vow of silence for that day.
"It is my understanding Day of Silence participants submit written answers or responses to achieve academically while engaging in protected political expression," Peterson said.
A teacher can express that he doesn't agree with the Day of Silence, "but the teacher cannot require that the student forgo his or her own expression, in this instance silence, and require verbal classroom participation. To do so is very likely a First Amendment violation," Peterson said.
Going forward
Even after the vote, the issue is not likely to go away, both sides say.
"Whether it passes or not, I don't think… that [an issue like this] won't come up again," board trustee Hynek said.
Emma Upham, president of Spectrum, agrees. If the policy isn't changed, "We'll just keep fighting," she said. And if it is changed, "We're not just going to leave it at this. Words on a paper are awesome, but they're not the point. The point is to help everyone be safer, everyone be respected," even when there are differences of opinion, she said.
Members of Spectrum already believe they have had a positive influence on their high school community. Sixty-seven teachers and staff members signed their petition in support of changing the policy.
The Spectrum group is also passing around a student petition. Katie Slawson said she first got her artsy friends to sign the petition, and had to work up the nerve to ask groups of athletic kids around school.
"Then I started to go up to kids from football team, and soccer players, the cheerleaders, and they all did," she said, smiling.
Brenna Stow, a senior, said, "I don't know if I'm necessarily comfortable with [the LGBTQ lifestyle]." She paused. "I don't have anything against it. If that's who you are, that's fine. That's not who I am, but you can live how you want."
Stow ended up signing the petitioin. "Everyone should be treated equally, so I don't think it's a bad thing at all," she said.