Posted on
Wed, Jun 12, 2013 : 6:01 p.m.
Sen. Rebekah Warren announces legislation to expand Michigan's bottle deposit law
By Ryan J. Stanton
Should the state of Michigan's 10-cent deposit on bottles be expanded to include water and most other bottled beverages?
It's an age-old question that's been debated for years, and state Sen. Rebekah Warren, D-Ann Arbor, is hoping the state Legislature will take action on it this session.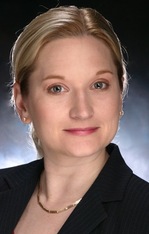 Warren announced on Wednesday she's introducing legislation to expand the
Michigan Beverage Containers Initiated Law of 1976
, commonly known as the "bottle bill" or "bottle deposit law."
"The bottle deposit law has been one of the most successful advances in environmental protection in our state in recent years," Warren said.
"With an estimated rate of return of more than 95 percent on bottles currently covered under the legislation, expansion to cover water, juice and energy drinks would amount to unprecedented environmental benefits in this state, where our natural resources are so cherished."
Michigan's bottle deposit law was put in place in the 1970s to reduce roadside litter, clean up the environment and conserve energy and natural resources. The beverage containers included in the original law were beer, soft drinks, and carbonated and mineral waters, and in 1988 the law was expanded to include wine coolers and canned cocktails.
Warren argued the law has been extremely successful with a return rate on bottles with deposits averaging more than 95 percent during the last 16 years.
"With the boom in the consumption of bottled water and juice in recent years and the resulting litter and landfill space being taken up by those products, the next logical step is to update Michigan's beverage container law to further reduce litter and waste," Warren said.
A spokesperson for the Michigan Grocers Association could not immediately be reached for comment on Wednesday, nor could a spokesperson for the Senate GOP leadership.
According to the Natural Resources Defense Council, most bottled water comes in recyclable plastic bottles, but only about 13 percent of the bottles used get recycled, leaving millions of tons of plastic water bottles clogging landfills instead of getting recycled.
Ryan J. Stanton covers government and politics for AnnArbor.com. Reach him at ryanstanton@annarbor.com or 734-623-2529. You also can follow him on Twitter or subscribe to AnnArbor.com's email newsletters.