Posted on
Wed, Feb 15, 2012 : 1:02 p.m.
Sketch released of man sought in Ann Arbor home invasion
By Lee Higgins
Ann Arbor police detectives released a computer-generated sketch Wednesday of a man they said entered a home last week and stole a laptop computer while a woman was inside.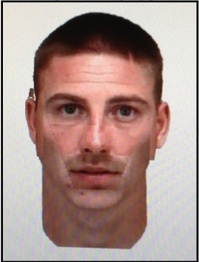 Investigators said a man knocked on the door of a home on Huronview Boulevard about 2:47 p.m. Feb. 8, distracted a woman who was home alone and took the computer.
The man was described as white, 5 feet, 9 inches to 6 feet tall, and 150 to 170 pounds. Police said he was wearing a red, black and white hooded sweatshirt and blue jeans.
He had two piercings in his left eyebrow and a nose piercing, all of which were silver balls, police said. He was driving a white, older-model, four-door car that was possibly a Ford Crown Victoria.
Anyone with information can call Det. Bill Stanford at (734) 794-6930, ext. 49318, the police department's tip line at (734) 794-6939 or email TIPS@a2gov.org.