Posted on
Thu, Feb 16, 2012 : 5:58 a.m.
Some Washtenaw County employees getting raises while others asked to make concessions
By Ryan J. Stanton
A handful of top Washtenaw County officials are in line for pay raises, just months after rank-and-file employees made millions in concessions to help balance the county's budget.
That angered labor union leaders who attended Wednesday night's meeting of the Washtenaw County Board of Commissioners.
"Shame on some of the highest-paid employees of the county for taking an additional raise for themselves when they should be setting the example," Nancy Heine, president of AFSCME Local 3052, said after commissioners voted on the issue.
The board voted 9-1 in committee with Commissioner Alicia Ping absent to give tentative approval to a restructuring of the county's administration and support services.
The plan includes the elimination of 11 full-time positions, creation of nine new positions, reclassification of seven positions, and holding two positions vacant — for a net reduction of four jobs and $326,422 in savings to the county's general fund.
Employees whose jobs are reclassified will see a 4 percent pay raise, which will apply to both union and non-union employees. Anytime a position is reclassified, it's standard policy that the employee receives a step up in their pay grade, county officials said.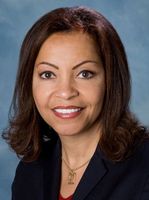 As part of the tentatively approved plan, commissioners are going along with County Administrator
Verna McDaniel's
recommendation to appoint four top county officials to a new Cross Lateral Team. They, too, will get 4 percent pay raises.
Instead of hiring a new deputy county administrator — a position that's been vacant since last June when Bill Reynolds resigned — the four team members will assume new duties. Even with the raises, McDaniel pointed out it's still a savings for the county.
The four team members are Finance Director Kelly Belknap, Infrastructure Management Director Gregory Dill, Corporation Counsel Curtis Hedger and Human Resources and Labor Relations Director Diane Heidt.
McDaniel said the team members will be compensated in compliance with county policy, which calls for boosts in pay when employees take on higher duties.
According to McDaniel, each member of the team will have their maximum salary capped at $126,099. Heidt is already at that limit, so she won't receive a raise.
But for the other three team members — Belknap, Dill and Hedger — a 4 percent raise will boost their pay to $121,437.
Commissioner Ronnie Peterson, D-Ypsilanti, said that's hard to stomach. He expressed concerns the county's policies favor employees at the top and don't give fair consideration to rank-and-file county employees who have made large concessions in recent years.
"How do we ask those who lead to make a commitment and share in the sacrifice that the rank and file are sharing in?" he said. "The leadership should share in the sacrifice as well. You're talking about people who make $32,000 a year just lost 6 or 8 percent in wage increases over the last few years — in comparison to people who make over $100,000 a year."
Commissioner Dan Smith, R-Northfield Township, defended the restructuring plan laid out by the administrator and her staff.
"This board has hired the administrator to manage the county on a day-in and day-out basis. I think she's well aware of this board's concerns and priorities," he said. "And if she feels this is the way to move the county forward under her direction, I support those efforts."
McDaniel noted the changes will result in a net savings of $163,252 for the County Administrator's Office.
When McDaniel first proposed creation of the Cross Lateral Team several months ago, the plan called for boosting the pay of the four team members by $15,000 each. That proposal was quickly pulled from the county board's agenda in September, but not without first causing some controversy, including backlash from employees who called it a slap in the face.
Commissioner Yousef Rabhi, D-Ann Arbor, asked Wednesday how it came to be that the four team members would get 4 percent raises instead of $15,000 bonuses.
Heidt said the county has policies and procedures in place that talk about reclassifications, promotions, lateral transfers and demotions, and the Cross Lateral Team appointments are more similar to reclassifications, and so 4 percent raises are appropriate.
"There's a fairness and equity consideration there that I think is really important from an institutional perspective," added County Board Chairman Conan Smith, D-Ann Arbor, arguing county employees should be properly compensated for taking on additional duties.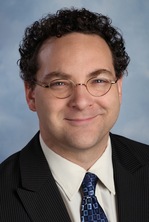 He agreed, though, that the county does have employees who are at the lower end of the pay scale and need a different set of policies and protections.
"But right now we don't have that policy," he said. "So until we develop a policy that addresses some of the concerns and considerations that are raised by this compensation, I don't think it would be right of us not to implement fairly the policy that we do have on the books."
County officials say the adjustments in staffing will allow for better alignment of the day-to-day operations of support services.
Heine of AFSCME Local 3052 expressed concerns that the restructuring plan eliminates two supervisory union positions in the finance department and replaces them with two new non-union positions that will do some of the same work.
"We've been down this road two other times where they have eliminated our positions and given the work to others in the non-union structure," she said. "And we've taken these cases to court, and in both of the other instances, we were given our positions back or given back similar positions in those departments."
Heine said commissioners are well aware that the latest restructuring plan will once again put the union in the position of having to fight to regain its lost positions.
One of the two positions is currently filled. Heine said the new positions being created pay more, but that doesn't matter — the issue is the chipping away at the union's ranks.
"This is something that has really impacted our bargaining unit more significantly because we're supervisors and the unit is smaller," she said.
Commissioners also took action at Wednesday's full board meeting to approve new three-year contracts with the bargaining units representing the county's assistant prosecutors and public defenders. The contracts run from Jan. 1, 2012, through Dec. 31, 2014.
They include no wage increases and have employees sharing 20 percent of the cost of their health insurance premiums, along with various other concessions.
Ryan J. Stanton covers government and politics for AnnArbor.com. Reach him at ryanstanton@annarbor.com or 734-623-2529. You also can follow him on Twitter or subscribe to AnnArbor.com's email newsletters.