Posted on
Mon, Mar 26, 2012 : 5:57 a.m.
Southeast Michigan congressional delegates defend 'Obamacare' as Supreme Court hearings start
By Ryan J. Stanton
As the U.S. Supreme Court prepares to hear oral arguments on the Affordable Care Act, Southeast Michigan's congressional delegation is embracing "Obamacare."
"Having the president's name attached to the first large health care legislation since Medicare is an honor, and so I'm one of the ones that call this bill Obamacare with pride," said U.S. Rep. John Conyers Jr., D-Detroit, during a conference call with AnnArbor.com.
Friday marked the two-year anniversary of the Affordable Care Act, Obama's signature domestic policy achievement. And Monday marks the start of a three-day hearing before the nation's highest court, which will devote six hours to oral arguments.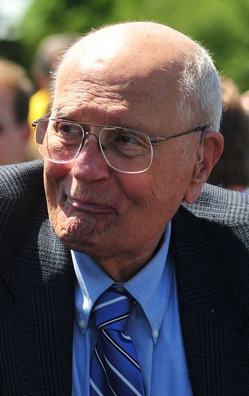 Ryan J. Stanton | AnnArbor.com
The Supreme Court will consider, among other things, whether the 2010 law can require most Americans to have health insurance starting in 2014. Some believe the entire law could crumble if the so-called individual responsibility mandate is found to be unconstitutional.
U.S. Rep. John Dingell, whose district covers Ann Arbor, said the individual mandate is needed to ensure a large enough number of Americans are buying insurance to allow the government to require insurance companies to sell policies to people who have pre-existing health conditions.
"It is absolutely important to the insurance industry, if we're going to do this thing right, that we cover everybody — or as many as we can — so we have a large pool," said Dingell, D-Dearborn.
"One of the problems with insurance, as it is now practiced in this country, is that it is not insurance in the conventional case where you provide coverage for everybody."
Rather, Dingell said, there's a lot of picking and choosing that goes on.
"And the picking and choosing turns out to create some very serious hardship for the people covered by insurance," he said. "You have pre-existing conditions, you have cancellation and rescission of polices, and a lot of other things like this, which deny people coverage because insurance companies are avoiding risk because they must do so to stay in business."
Dingell and U.S. Rep. Sandy Levin, D-Royal Oak, both cited an estimate that uninsured Americans consumed $116 billion worth of health services in 2008. In that year, people without insurance did not pay for 63 percent of their health care costs, Levin said.
"What the Affordable Care Act is going to mean is that the number of uninsured will diminish dramatically," Levin said. "It will place over time at least 35 million people with insurance. That will be good for them and it's going to be for all of us who pay premiums."
Dingell defended the provisions of Obamacare that will push more Americans to pay for health insurance by calling the uninsured "freeloaders."
"Everybody else is paying $1,000 a year on their policies because of these freeloaders," he said. "Now if you want to defend the freeloaders, you can just go right ahead and do so."
Republicans in Congress want Obamacare repealed, and they aren't counting on the court to declare it unconstitutional. They're itching to repeal it themselves.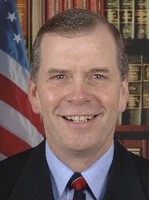 U.S. Rep.
Tim Walberg
, a Republican whose district covers part of western Washtenaw County, said in a statement he remains committed to "repealing this costly and dangerous government takeover of health care." He blames Obama and the Democrats in Congress for forcing an "overreaching law" on the American people two years ago.
"The Congressional Budget Office projects the law will now reduce the labor supply by 800,000 and cost $1.76 trillion, nearly double what was projected when the bill was signed into law," Walberg said. "In addition, CBO estimates there will be 20 million fewer people accessing health insurance through their employer, and by 2019 as many as 27 million people uninsured."
Many of the act's most contentious provisions are still to come. In 2014, the law provides for the expansion of Medicaid, the mandate requiring most people to have health insurance, subsidies for low-income residents, and rules requiring businesses with more than 50 employees to provide coverage for employees or pay a fine.
A nonprofit group called Know Your Care is hard at work promoting Obamacare, claiming the law already is benefiting millions of people around the country.
According to the group's statistics, which also are being used by the Obama campaign, there are nearly 3.5 million people in the nation on Medicare, including 84,000 in Michigan, who saved money on prescription drugs because of the Affordable Care Act.
That represents a savings of $2.1 billion nationally, including $49 million in Michigan or nearly $600 per person.
Meanwhile, 32.5 million people nationally and 1.1 million people in Michigan with Medicare have received preventative services thanks to the Affordable Care Act.
In all, 54 million people, including 1.8 million in Michigan, have seen added coverage of preventive services without cost sharing through their private insurance.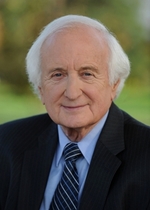 Another 105 million people nationally, including 3.5 million in Michigan, no longer have a lifetime limit on their health insurance plan, and 2.5 million young adults up to age 26, including 57,527 in Michigan, have gained health insurance by being able to remain on their parents' plan thanks to Obamacare.
"If the Supreme Court acts wrongly and holds this unconstitutional," Dingell said, "all of these benefits, all of these privileges, all of these new heath care protections that so many million Americans are getting will go out the window and will be gone forever."
Dingell said that's the potential consequence of "careless judicial work and disregard of the needs and the concerns of our American people."
The Obama campaign provided AnnArbor.com with local information for how the Affordable Care Act is believed to be benefiting Washtenaw County residents.
In Washtenaw County, 1,700 seniors in the Medicare coverage gap — often called "the doughnut hole" — got a 50 percent discount on their brand-name drugs, saving them an average of $610 each, according to the data supplied by the campaign.
Meanwhile, an estimated 3,100 young adults in Washtenaw County who would otherwise be uninsured have been able to stay on their parents' health plans.
Insurance companies also are prohibited now from denying coverage to an estimated 33,000 children in and around Ann Arbor with pre-existing conditions.
Mark Hodesh, the owner of a home-and-garden shop in downtown Ann Arbor, is among those lobbying for the Affordable Care Act. Hodesh is featured in a video on HealthCare.gov where he talks about the importance of Obamacare to small businesses.
"A lot of people say it's a job killer," Hodesh says in the video. "In my experience, it's a job creator."
The Affordable Care Act allows employers to claim a tax credit for up to 35 percent of their health insurance premiums. Hodesh says while his insurance rates have skyrocketed over the past decade, the tax credit gave him the ability to hire another employee.
Levin said he hopes the Supreme Court will set aside political ideologies this week and simply hold the law up to the Constitution, but he thinks there's a danger to the whole act.
The National Republican Senatorial Committee is among the groups taking aim at the act as the Supreme Court hearings get under way. The NRSC has been blasting U.S. Sen. Debbie Stabenow, D-Mich., for supporting the president's health reforms, arguing Obamacare has made health care less affordable for Americans.
The NRSC cites data from the Kaiser Family Foundation, a nonprofit research group that tracks employer-sponsored health insurance on a yearly basis, showing the average health care premium climbed 9 percent last year from $13,770 to $15,073. The NRSC argues the average Michigander is now paying $132 more for health insurance.
Dingell still believes Obamacare is good for the country. He said it reduces the federal deficit, helps states fund their affairs, and sees to it that the U.S. is moving in the direction of ensuring every American has decent and adequate health coverage.
"The Affordable Care Act protects doctors and their patients," Dingell said. "It holds health insurers accountable. It ends the practice of insurance companies denying coverage for pre-existing conditions. It prohibits rescissions of coverage and it eliminates lifetime caps on coverage. It also extends the solvency of the Medicare trust fund by at least nine years."
And shortly, Dingell said, all Americans will be able to say this: No longer can insurance companies cancel your policy because you get sick.
"If this law is held unconstitutional, we can look forward to seeing all that going out the window," Dingell said. "And as I've mentioned, 90,000 seniors in Michigan are going to fall back into the doughnut hole. The price and the peril of this to our people is enormous."
Ryan J. Stanton covers government and politics for AnnArbor.com. Reach him at ryanstanton@annarbor.com or 734-623-2529. You also can follow him on Twitter or subscribe to AnnArbor.com's email newsletters.