Posted on
Thu, Feb 16, 2012 : 5:57 a.m.
Assessing the threat level of a stalker to help keep yourself safe
By Rich Kinsey
Read last week's column: Valentine's Day brings out the stalkers
I hope you had a wonderful Valentine's Day and were pleasantly surprised. If however you were unlucky and got a "creepy" Valentine from someone you do not want a relationship with, it is time to deal with it. Now!
When dealing with stalkers it is best to nip it in the bud. End the "relationship" before emotional ties become strong. Tell the person you do not now or in the future want a relationship with him or her. Tell them not to call, write, phone, Facebook, visit, Tweet, e-mail, text or have any contact of any kind.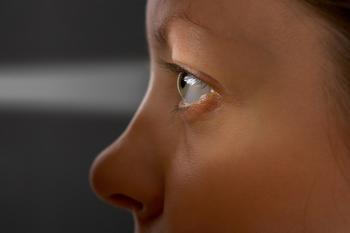 Tatiana Parfenova | Dreamstime.com
The most common trait of
stalkers
is they do not take "
no
" for an answer, and they are very persistent. Most stalkers possess above-average intelligence but are also anything from socially awkward to severely mentally disturbed.
For a victim, it is important to assess the threat a stalker presents and act accordingly. The stalker's actions and past history will guide the victim's response to the threat.
In accessing threat levels the police always look at a stalking suspect's background. A person's past history is a predictor of their future behavior. Past criminal histories of violence, mental health issues, substance abuse issues and fascination with weapons will raise the threat level of a stalker.
Low threats to victims include such activities as information gathering about the victim and repeated nonthreatening attempts to contact the victim. These can take any form of electronic communications, requests for dates or meetings, flowers or gifts left on a victim's car or at their workplace or just "coincidentally" showing up where the victim goes.
If behaviors become uncomfortable for the victim, the victim should tell the person to stop. Victims in this low threat threshold must avoid feeling sorry for the stalker, and under no circumstances should they go on a date or meet with the stalker just "to be nice." Stalkers misinterpret these actions and believe a beautiful relationship is developing.
If the stalker does not stop the behaviors and continues to contact the victim after being warned once, the victim should contact the police. Working as a team with the police, the victim must begin to specifically document the actions of the stalker in order to build a criminal case.
The police will ask the victim if the victim wants them to contact the stalker. Many times all it takes is a phone call or a face-to-face encounter with the police for the stalking behaviors to stop.
If the stalker's behaviors do not cease after police contact, the police will encourage the victim to obtain a Personal Protection Order (PPO). To obtain a PPO in Washtenaw County refer to the Sheriff's Office website at: www.ewashtenaw.org/government/sheriff/services/personal-protection-orders/personal-protection-orders or call the PPO Liaison at 734-222-3001.
Personal Protection Orders are a tool for law enforcement. Once served on an individual, the police can arrest the stalker for violations of the order. Stalking a person in violation of a PPO elevates the crime to "aggravated stalking," which is a felony.
The victim must understand, however, that a PPO is only a piece of paper and cannot physically protect a victim. The victim must realize that they must defend themselves, escape or evade a stalker until they can get to a safe place or the police arrive.
When the stalking behaviors have progressed from the irritating to the frightening, the stalker has moved to a medium threat level. The stalker feels hurt or humiliated by the victim and is enraged. The stalker has moved from a relation-building mode (low) to retaliatory (medium) mode.
Stalking behaviors meeting this threshold include: threatening or intimidating calls or communications; loitering around a victim's home, car or workplace; spreading false information on social networks or to family, friends, employers or even the police.
Stalkers often complain to the police that they are actually the victims of stalking by the victim. The stalker may engage in property destruction. Breaking into the victim's car, slashing tires or breaking into a victim's home while the victim is at work are common behaviors.
Victims must take action to ensure their safety. Prevention and education are essential. The victim must be hyper vigilant. They should lock doors, always carry a charged cell phone, travel with friends when possible, vary their routines, take self-defense classes and consider arming themselves.
Victims must educate family, friends, co-workers, neighbors and even utility providers that they are being stalked. All should know not to divulge any information to anyone about the victim. Utility providers should set up passwords on victims' accounts, because stalkers have been known to make queries "for" the victim to obtain information.
If possible, victims should provide pictures and vehicle descriptions of their stalker, for people helping look out. Those people helping should immediately call the police and victim if the stalker is spotted.
Victims should park their car in a locked garage or somewhere that others can watch it. Motion activated trail cameras or video surveillance can be employed to spot stalkers and record their activities near the victim's home or car.
Victims must also develop plans to move to safe havens if necessary. Family, friends, hotels or women's shelters can be effective safe places. The medium threat has become a high threat at this point.
High threat stalkers are rare and usually involve former intimate or domestic partners. These stalkers are beyond reason and are extremely dangerous. Their behaviors may include leaving dead animals around the victim's home or car, assaulting and attempting to kill the victim.
When there is a high threat, a victim must escape. They must go to their safe place. They must always keep a "go bag" containing cash, prescription medications, clothing, toiletries, cell phone and documentation of the stalking, which includes a copy of the served PPO.
Victims in very extreme cases may be forced to leave their lives and residences and start over with new names. In these rare cases only incarceration or death of the stalker will end the nightmare.
Stalking is a very real problem and should be taken seriously by potential victims. For more information on stalking, contact your local police, Safe House or the National Center for Victims of Crime at: www.ncvc.org/src/main.aspx?dbID=DB_Safety_Plan_GuideLines333.
Lock it up, don't leave it unattended, be aware and watch out for your neighbors.
Rich Kinsey is a retired Ann Arbor police detective sergeant who now blogs about crime and safety for AnnArbor.com. He also serves as the Crime Stoppers coordinator for Washtenaw County.