Posted on
Tue, Nov 22, 2011 : 2:08 p.m.
Two Democrats emerge in race for the state House's 55th District
By Tom Perkins
Two Democrats announced their candidacy for the Michigan House of Representatives in the 55th District.
Ann Arbor residents Adam Zemke and Bob Davidow both made the announcements late last week and are running for a seat held by first-term incumbent Rick Olson, R-York Township.
The Democratic primary is in August 2012.
Democrats believe Olson is vulnerable after this year's redistricting. The 55th District now includes Augusta Township, York Township, Pittsfield Township, Ann Arbor Township and part of the city of Ann Arbor.
The first candidates are different in background and age. Zemke is 28 years old, while Davidow is 73. Neither candidate has previous experience in public office, but they both say they would use their professional background and experience working in the community in Lansing.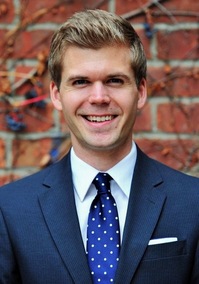 Zemke is an auto industry engineer whose family has deep roots in Washtenaw County. He graduated from Pioneer High School before earning his bachelor's and master's degrees in mechanical engineering from Michigan State University.
He is involved with the Washtenaw County Community Action Board, is a past chair of the Western Washtenaw Democratic Club, worked for former 55th District Rep. Kathy Angerer and is active with the Society of Automotive Engineers Foundation to promote science, technology, engineering, and mathematics (STEM) education.
"I'm running for the Legislature to use my experience in the community and as an engineer to craft common-sense solutions to create good-paying jobs and move Michigan forward," Zemke said in a written statement. "We need to start investing in Michigan residents because history has proven that we cannot cut our way to prosperity."
He said Michigan's future lies in a technology-driven economy that will require greater investment in its public schools. But the Republican-controlled Legislature has "turned its back" on public education, and he said Olson has voted with Republicans to further cut funding to Michigan schools.
"The current legislature decided their approach was to provide tax breaks to corporations and pull funding out of education funding, which is backwards," he said. "The best way of spurring economic development and attracting business is developing a source of talent."
Zemke emphasized his support for the state's transportation infrastructure and mass transit. He said roads and bridges in particular have a "very clear way of creating jobs immediately and enhancing economic development on a long term scale."
Businesses have been affected by the crumbling infrastructure, he said, and it works against the state in its effort to spur economic growth. Zemke said it's also a concern he regularly hears when meeting with voters.
"Developing the economy is the number one thing we have to work on because that's going to make lives better throughout the state, and transportation network is a vital part of the economy," he said. "It's a good way to create jobs on an immediate scale and very good to use as a long-term economic development tool."
Zemke said he is pro-choice, pro-stem cell research and he supports civil rights for all Michigan residents, which he said stands in contrast to Olson.
Zemke already has a long list of endorsements, including former U.S. Rep. Mark Schauer; Washtenaw County Commissioners Barbara Levin Bergman, Felicia Brabec, Leah Gunn, and Yousef Rabhi; former Washtenaw County Commissioner Kristin Judge; Washtenaw County Water Resources Commissioner Janis Bobrin; Ann Arbor Township Supervisor Michael Moran; State of Michigan Board of Education President John Austin; Ann Arbor City Council Members Carsten Hohnke, Tony Derezinski, Sandi Smith and Sabra Briere; the Michigan Democratic Party LGBT Caucus; and many community leaders in the 55th District, including Martha Darling, Doug Kelley, Sumi Kailasapathy and Amy Seetoo.
Davidow, a University of Michigan Law School graduate, is a retired criminal defense lawyer who has also taught law at several universities. He ran unsuccessfully for the Pittsfield Township county commissioner's seat in 2006.
He said his experience in his career, which has included work in law reform, would help him serve in the Legislature, and he highlighted his support for greater funding of education at all levels to provide Michigan with a more skilled and well-educated work force.
"Michigan cannot hope to attract new business, including clean energy projects, if those outside Michigan see that education is inadequately supported," he said in a written statement.
Revenue for funding education can come from a graduated income tax and by reducing the number of repeat offenders in the prison system by supporting programs such as the Michigan Prison Re-Entry Initiative, Davidow said.
He labeled the state's tax structure "fundamentally unfair" and questioned measures the current Republican Legislature has taken to generate new revenue, such as taxing pensions and "otherwise placing a financial burden on those least able to afford it."
Other recent legislation he opposed includes the "right to work" laws because, Davidow said, they weaken unions.
"Everyone recognizes the need for jobs, but jobs cannot be created … by firing state employees, including teachers, which will only decrease demand and further weaken the economy," he said.
Davidow called the current political climate under Republican control disturbing and said Republicans endorse "social Darwinism" in which everyone is on their own.
"I believe we are in it together, that we are a community and we have a responsibility for one another," he said.