Posted on
Mon, Mar 26, 2012 : 11:19 a.m.
Two sides seek to educate voters on Ypsilanti tax proposals as election nears
By Tom Perkins
Two organized campaigns supporting and opposing the City of Ypsilanti's proposed income tax and Water Street debt retirement millage proposals have emerged and are actively campaigning in the city.
They say educating the average voter -- who may not know a lot about either proposal -- is the key to passing or stopping the measures. The campaigns have until a May 8 vote to convince voters that the taxes will help or harm the city.
"I'm finding people don't know too much about the proposals," said Beth Bashert, chair of the Save Ypsi Yes campaign that supports the taxes. "People close to city politics knew this was coming for a while, but the general voter may not know about it at all.
"It is a massive educational effort."
Conversely, Peter Fletcher, spokesman for the Stop City Income Tax Campaign (SCIT) group also underscored that there is a lack of understanding about the proposals but said it is because a lack of information from the city. He said that is leading people to oppose the measures.
"Usually the voters on the fence are the ones who don't understand the proposals," he said. "It's human nature: If you don't understand something, then you say, 'No.' That's why the proposals need to be more carefully reviewed and analyzed. They aren't a 'bad idea,' they're mysterious ideas, and the mystery does not justify an affirmative vote."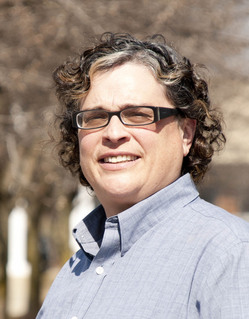 Tom Perkins | For AnnArbor.com
With several of their own organizational meetings complete, the campaigns are turning their attention to four city-sponsored informational presentations being held in March and early April.
Ypsilanti voters are being asked to approve a 1 percent income tax that would also tax non-residents working in the city .5 percent. Also on the ballot is a Water Street debt retirement millage. The ballot language is for 4.7085 mills, but the city says it likely lower that millage to 2.3543 mills. A resident with a home with a market value of $100,000 would then pay $127 in taxes instead of $235 in 2013. By 2017, that millage would grow to 3.5 mills, or $178 annually for the same home.
Without approval of both measures, city leaders say they will be forced to make drastic cuts and the city will be left in financial ruin.
Bashert contended that a five-year financial plan City Council designed to address the situation uses conservative numbers and will have the city out of its financial crisis in 2017.
The income tax will bring in revenue from 6,000 employees at Eastern Michigan University who aren't currently on the tax rolls, Bashert said, and the average person on a fixed income would be exempt.
Bashert said she understands the challenge in getting this type of information out to the average voter and fully convincing them that the taxes will save Ypsilanti from insolvency.
"We're in an anti-tax culture and everybody is strapped. I understand that, and nobody wants to pay more anything," she said. "The challenge is explaining a complex issue in very simple terms about why approving the proposals is important even though we may not want to."
But Fletcher hit on the SCIT group's main talking points.
"We just don't believe there has been any sufficient justification to increase taxes," he said, adding that there is always room for more cuts in government. 'If you impose a tax that's not imposed in Ypsilanti Township or in the surrounding municipalities, then how do we get businesses to come here when they can go across the street and they won't pay high taxes?"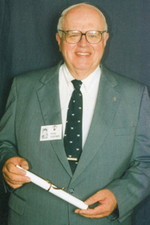 The election season has also seen some old names in Ypsilanti politics re-emerge.
As the Save Ypsi campaign was gearing up, its leaders were telling residents they would soon put up a website at SaveYpsi.com. But local businessman Steve Pierce, who made a mayoral bid against Mayor Paul Schreiber in 2006, acquired the domain name before the organized millage effort formed. He used the site to put up an anti-tax memo signed by "Gen. Demetrius Ypsilanti."
"You can save Ypsilanti from this new City Income Tax plus the massive new Water Street Bailout Millage," the memo reads in large print. "This new tax scheme is the most devastating plan for Ypsilanti since the ill-fated Water Street Project."
Bashert had no comment on the website.
The 2012 income tax campaign has also seen several council members and some residents who previously opposed an income tax proposal in 2007 support the new tax.
Schreiber said he has been out knocking on doors and campaigning, and residents seem to understand the city's situation more than when he last campaigned for an income tax in 2007.
"The big difference between now and four years ago is people understand that cities are being squeezed, finances are tight and there's no relief coming soon. That understanding wasn't there 4 years ago," he said.
Both groups have also undertaken fundraising efforts. The SCIT group circulated a letter asking a targeted group of residents for donations - suggesting $500, but accepting any amount - to help their cause. That drew criticism from some of the proposals' supporters who questioned how an anti-new-tax group could ask for that level of funding.
"Money is the oxygen of politics, and the media is not cheap," Fletcher responded. "AnnArbor.com doesn't donate ad space - we have to buy it."
So far City Council members have been mostly united in their efforts to explain the issues and urge voters to approve the measures.
Schreiber also said the biggest challenge facing the campaign is educating voters on the issues. He said he understands people not wanting to pay higher taxes, but added that there's no alternative he can see.
"I think paying more is going to be a negative, but the bigger negative is losing support staff, police and fire staff, and not being able to provide the basic services people expect from the city," Schreiber said.
Council member Brian Robb has been the only council member not to come out fully in support of the measures.
"Picking between astronomical taxes or big cuts in service is a no-win proposition," he said. "I'm reluctant to tell people they don't pay enough in taxes, but I'm also reluctant to tell people they need a smaller public safety department. When people ask me questions I give them answers.
"Just like the last election, this election will divide the town and pit neighbor against neighbor and I'm not interested in being a part of that."