Posted on
Mon, Apr 2, 2012 : 5:57 a.m.
U-M researchers to study long-term brain injuries of college athletes with NCAA grant
By Danny Shaw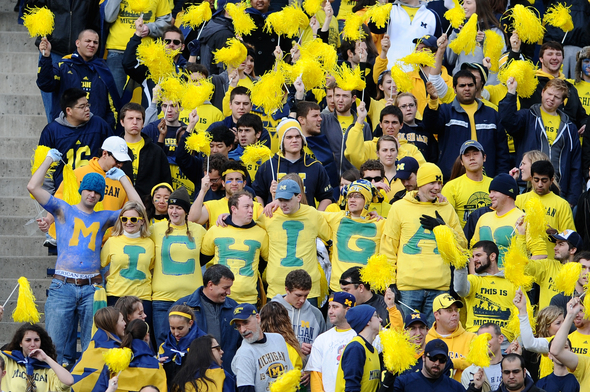 Melanie Maxwell | AnnArbor.com
A group of
University of Michigan
researchers will be assisting in a long-term study of concussion and other head injuries among college athletes thanks to a $400,00 grant from the
NCAA
.
The grant will fund a longitudinal study by the National Sport Concussion Outcomes Study Consortium, a new group that includes three founding members from the University of Michigan.
Steven Broglio, assistant professor of kinesiology at U-M and one of the founding members of the consortium, said the study is planned to begin this summer.
Researchers will study more than 1,000 male and female college athletes who compete in 11 sports at U-M, University of North Carolina, and University of California, Los Angeles, Broglio said.
"We would look at things we know would influence cognitive health down the line," he said. "Hopefully we will find there's no effect to participating in football or soccer or ice hockey during college."
Sports-related head injuries have been a rising national concern. The Centers for Disease Control and Prevention released results from an eight-year study of traumatic brain injuries related to sports and recreation activities in October.
The study, which focused on students under age 19, showed the annual reporting of nonfatal brain injuries "increased significantly, from 153,375 to 248,418, with the highest rates among males aged 10-19 years."
Broglio said the study will benefit more than just college athletes, however.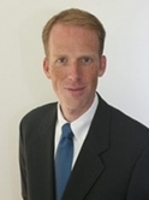 "Concussion is concussion," he said. "Whether it's a concussion from slipping on the ice or an auto accident, you know it's a brain injury."
The research could help find ways to influence the long-term effects of those brain injuries in positive ways, Broglio added.
In this first phase of the study, the Consortium researchers will study athletes in contact sports in men's football, soccer, basketball ice hockey, and lacrosse; women's water polo, soccer, basketball, field hockey, and lacrosse. Non-contact sport participants also will be recruited from the track and field and swimming and diving teams, according to a news release.
David Klossner, the NCAA's director of health and safety, said in a news release that supporting the consortium's study will aid efforts to promote a safe competitive environment.
"The NCAA is seeking to foster innovative research among its member universities to increase knowledge about the short-term and long-term neurological consequences of playing sports," Klossner said in the release. "In addition to monitoring trends in concussions through the Association's injury-surveillance system, this research is another important step to enhance student-athlete safety."
Along with Broglio, Jeffrey Kutcher, associate professor of neurology, and James T. Eckner, assistant professor in physical medicine and rehabilitation, are founding members at U-M of the Consortium.
Kutcher in a news release said data from the study will provide a more comprehensive understanding of concussions.
The short-term effects have been examined for several years," he said in the release, "and technological advancements have helped improve the understanding of impacts on the brain by using shock sensors embedded in players' helmets."
Brolio said the study is just one step in the right direction toward fully understanding concussion injuries along someone's lifetime. He said the consortium is looking for additional funding for research that starts as early as high school students and tracks them long-term.
"There's far more kids that play high school football than college football, for example," Broglio said. "So you're talking about a much larger percentage of the population and it influencing pubic health at some point."
Other founding members of the Consortium include Kevin Guskiewicz, chair of the Department of Exercise and Sport Science at the University of North Carolina, Chris Giza, of the Department of Neurology at UCLA, and Michael McCrea, professor of neurosurgery and neurology and director of brain injury research at the Medical College of Wisconsin.