Posted on
Wed, Apr 3, 2013 : 5:57 a.m.
University of Michigan hosting talk on effects of marijuana use 2 days before Hash Bash
By Kellie Woodhouse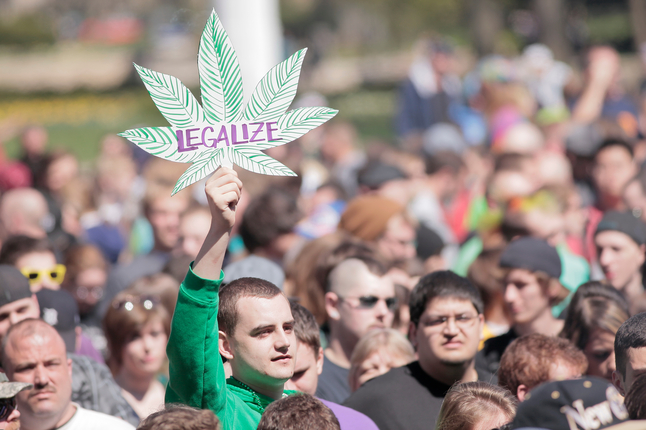 Chris Asadian | AnnArbor.com
The
University of Michigan
is holding a
one-day conference
exploring the effects of daily cannabis smoking on Thursday, two days before Ann Arbor's
42nd annual Hash Bash
.
The timing is "just a coincidence," said U-M Substance Abuse Research Center director Donald R. Vereen, but the event should foster a lively discussion before one of the nation's largest rallies for marijuana reform.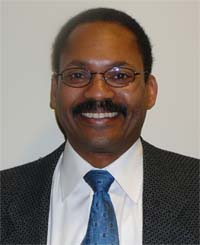 U-M photo
"The purpose is to showcase this latest piece of research and people can use that to make their own decisions," Vereen said.
Marilyn Huestis, chief of the Chemistry and Drug Metabolism Intramural Research Program at the National Institute on Drug Abuse, will present the results of a federally funded study that looks at the effects of daily marijuana use.
The study, Vereen said, offers "objective information about what is actually happening in the brain [of a daily marijuana user] that is long lasting," adding that the findings are "really more negative" than positive.
Researchers found that consistent cannabis users experience short-term memory issues and have slower-than-usual reaction times. Cognitive processing also is slowed by daily use, the research found.
Vereen expects a good turnout for the Thursday event.
"This is Hash Bash weekend. [Cannabis] is on people's minds," he said, adding there are 100 to 125 people already registered to attend the lecture, which is free and open to the public and includes a question-and-answer session.
Ryan J. Stanton | AnnArbor.com
The talk begins at 4:45 p.m. Thursday and will be held at the School of Public Health II, in room M-1020. A reception will be held beginning at 3:30 p.m. at the School of Public Health community room.
Longtime Ann Arbor activist Chuck Ream, who supports legalizing marijuana, has sent emails to more than 1,000 people informing them of the talk, he said. He plans to attend and distribute pro-marijuana literature to fellow attendees.
"I would like people to have something in their hands," he said. "I want this [researcher] to know there are people who think that she is lying."
Ream added: "I just don't think I can resist coming over to listen to this lady tell me what is wrong with my brain."
The Saturday Hash Bash rally on the Diag takes place from noon to 1:30 p.m., after which ralliers are likely to go over to the 12th annual Monroe Street Fair.
This year's headliner is Mason Tvert, co-director of the 2012 campaign to legalize marijuana in Colorado, communications director at the Marijuana Policy Project and author of "Marijuana is Safer."
This year's speakers include two local politicians: State Rep. Jeff Irwin, D-Ann Arbor, who attracted statewide attention recently for his push to end the debate over medical marijuana in Michigan by decriminalizing cannabis in the state, and Ann Arbor City Council Member Sabra Briere, D-1st Ward.
Kellie Woodhouse covers higher education for AnnArbor.com. Reach her at kelliewoodhouse@annarbor.com or 734-623-4602 and follow her on twitter.