Posted on
Thu, Nov 17, 2011 : 5:59 a.m.
Washtenaw County imposing 80/20 health care rule on labor groups that haven't settled contracts
By Ryan J. Stanton
Five groups of Washtenaw County employees that haven't settled new contracts are expected to start paying significantly more for their health care benefits soon.
The Washtenaw County Board of Commissioners voted 10-0 in committee Wednesday night to go along with the state's new 80/20 rule for public employee health insurance.
That caps the county's contributions toward health care benefits at 80 percent of costs, while the approximately 100 employees affected will pick up 20 percent starting Jan. 1.
"Currently these five groups pay zero," said County Administrator Verna McDaniel, emphasizing it will be a significant change for those employees.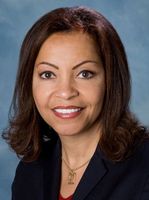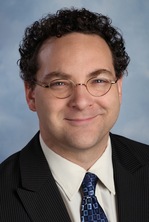 The five bargaining units affected are the general supervisors, public defenders, public defender supervisors, assistant prosecuting attorneys and assistant prosecuting attorney supervisors.
McDaniel said negotiations with those five units have been slow to progress and all have labor contracts expiring Dec. 31.
"There's been a lot of education, a lot of discussions, and a lot of wait-and-see," she said. "So we're continuing to dialogue and we need to have this all settled by the end of this year."
Public Act 152 of 2011 was signed into law by Gov. Rick Snyder in September. By default, it limits public employers to paying no more than $5,500 for health benefits for a single employee, $11,000 for an employee plus spouse, and $15,000 for family coverage. It applies to any labor agreements signed on or after Sept. 15.
By a majority vote of its governing body, a local government — such as a city, county or school district — can opt to comply with an alternate 80/20 provision in the law and cap its costs at 80 percent.
Or by two-thirds vote taken annually, a local government also can exempt itself entirely from the law for the next year.
County Board Chairman Conan Smith, D-Ann Arbor, said it's with some reluctance he's supporting the 80/20 measure.
He said he hopes in future years all county labor groups will work cooperatively with the board and commissioners can muster a two-thirds vote to exempt them from the law.
The county reached new labor agreements containing several concessions, including on health care, with most of its employees earlier this year. Those groups will not be impacted by the new state law for the life of their new contracts.
Commissioners are expected to give final approval to the 80/20 measure at the next full board meeting. Commissioner Rolland Sizemore Jr. was absent Wednesday.
According to a 2009 survey from the U.S. Bureau of Labor Statistics, private sector employees in Michigan on average pay 21 percent of the cost of their medical benefits for single coverage and 27 percent for family coverage. Michigan public employees on average pay about 10 percent for single coverage and 15 percent for family coverage.
County officials didn't have an exact savings estimate from the 80/20 change on Wednesday, but rough calculations show it's in the six-figure range.
"A lot of our employees are under the family plan," McDaniel said, explaining what affected employees will pay now. "For 2012, we know the costs are going to go up. And let's just say if family coverage is $19,000, it'd be 20 percent of that — so roughly a little under $4,000."
Under the new state law, the cost cap applies to not only health insurance premiums, but also all employer payments for reimbursement of co-pays, deductibles and payments into health savings accounts, flexible spending accounts or similar accounts for health care.
Ryan J. Stanton covers government and politics for AnnArbor.com. Reach him at ryanstanton@annarbor.com or 734-623-2529. You also can follow him on Twitter or subscribe to AnnArbor.com's e-mail newsletters.