Posted on
Thu, Mar 8, 2012 : 5:58 a.m.
Washtenaw County commissioners criticized for approving raises for top administrators
By Ryan J. Stanton
The Washtenaw County Board of Commissioners approved raises for a handful of county employees Wednesday night, while considering a reduction in their own wages.
The board voted 10-1 to approve a controversial restructuring of the county's administration and support services, which immediately drew criticisms from union officials at the meeting.
The plan includes pay raises for a select few, just months after labor unions representing county employees agreed to millions in concessions to help balance the budget.
AFSCME Local 2733 President Caryette Fenner, who heads up the county's largest bargaining unit with more than 600 members, predicted Wednesday's vote is going to make it tough for the county to wrest concessions from her union in the next budget cycle.
"I can say that I don't see any of our members being willing to give any concessions or anything next time," Fenner said after the meeting.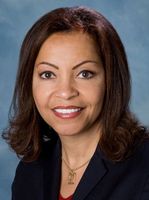 Commissioners said they're sympathetic but that they support County Administrator
Verna McDaniel's
restructuring plan and think it's in the best interests of the county.
The approved plan includes elimination of 11 full-time positions, creation of nine new positions, reclassification of seven positions, and holding two positions vacant — for a net reduction of four jobs and $326,422 in general fund savings.
Employees whose jobs are reclassified will see a 4 percent pay raise, which will apply to both union and non-union employees. Anytime a position is reclassified, it's county policy that the employee receives a step up in their pay grade, officials said.
Commissioners are going along with McDaniel's recommendation to appoint four top county officials to a new Cross Lateral Team. They, too, will get 4 percent raises.
That includes Finance Director Kelly Belknap, Infrastructure Management Director Gregory Dill, Corporation Counsel Curtis Hedger and Human Resources Director Diane Heidt.
Instead of hiring a new deputy county administrator — a position that's been vacant since last June when Bill Reynolds resigned — the four team members will assume new duties. Even with the raises, McDaniel has pointed out it's still a savings for the county.
Each team member will have his or her maximum salary capped at $126,099. Heidt already is at that limit, so she won't receive a raise. But for the other three — Belknap, Dill and Hedger — a 4 percent raise will boost their pay to $121,437.
Commissioner Dan Smith, R-Northfield Township, brought forward the proposal to reduce pay to county commissioners in calendar years 2013 and 2014. It wasn't discussed, but Smith offered a general overview and said it could come back for a vote in another month.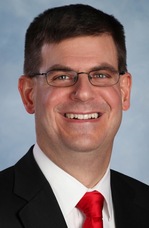 He proposes boosting commissioners' base salaries from $15,500 to $16,250, but achieving an overall 5.7 percent cut in compensation by reducing other perks. That includes eliminating a 7.5 percent pension contribution the county makes, which amounts to $1,163 per commissioner.
"It makes our pension a match instead of a contribution," he said. "You may recall we asked many of our employees to contribute toward their pension, so this has the board of commissioners doing the same thing, contributing toward their pension."
Smith also proposes doing away with each commissioner's $3,550 "flex account," which they currently can use for travel, per diems and mileage reimbursements.
He instead proposes each commissioner get up to $2,813 in"optional remuneration," which includes an $813 pension match, $1,000 for education and training and $1,000 in stipends — instead of per diems of $25 per meeting — for special appointments.
"One of the goals there is to simplify the per diem paperwork," he said. "You would only have to do the paperwork once a year."
Overall, Smith's proposal would reduce each commissioner's overall potential compensation from $20,213 to $19,063, a savings of $1,150 per commissioner.
Considering the county board is shrinking from 11 to 9 commissioners starting in 2013, the total potential compensation shrinks from $222,338 to $171,563 under Smith's plan.
While there wasn't any discussion on Smith's proposal Wednesday, there was some debate about the raises being given out to county employees.
Commissioner Wesley Prater, D-York Township, said he'd like the board to review and possibly reconsider the policy that dictates 4 percent raises when jobs are reclassified. He said it's hard to see some employees rewarded while others make sacrifices and the budget is tight.
"It really seems like we ought to chew on it a little bit," he said. "We're asking employees to take major reductions. You know, they're taking 10 days off in furlough time."
Commissioner Yousef Rabhi, D-Ann Arbor, said it's important to remember everybody in county government made sacrifices and took concessions in the last round of budget cuts and the 4 percent raises are required under the county's current policies.
"We don't want to confuse it and say the people who are getting the by-policy pay increases didn't take concessions," he said. "They took concessions, too."
Rabhi said he did a few quick calculations and noticed while most of the people are getting 4 percent raises, some are getting even more. He said one union employee is getting almost an 8 percent raise and another union employee is getting almost a 6 percent raise.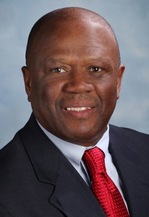 Commissioner
Ronnie Peterson
, D-Ypsilanti, was the only commissioner to vote against the restructuring plan that included raises. He said he'd feel more comfortable if the county was giving a bump in salary to everybody who's been asked to do more work.
"How come you didn't reclassify all the people who are doing two or three people's jobs because their colleagues are gone?" he said. "You have departments after departments that their colleagues have not been replaced."
He expressed concerns the county's policies favor employees at the top and don't give fair consideration to lower-income employees.
Board Chairman Conan Smith, D-Ann Arbor, agreed with Peterson and said that's a big challenge the county faces going forward.
"The board is just beginning to grapple with the imbalance in equity between our lower-paid staff and our higher-paid staff," he said.
"It's really important that we apply the policies we have fairly across the board, so we've done that with this current restructuring," he added. "But I think the board is probably going to take some time and work with the administrator to look at that equity challenge that we have with low-paid and high-paid employees."
He said the biggest area where the imbalance manifests is in health care. Many county employees — both union and nonunion — are now paying $900 a year for health care after the last round of labor negotiations, whereas they weren't paying anything before.
"If you're paying $900 a year into your health care that you weren't paying last year, that has a bigger impact on your personal budget if you're at the low end of the pay scale," he said.
The chairman said that's an entirely separate issue from the salary compensation issue, but it's an important issue nonetheless, and one he thinks the board will grapple with.
Ryan J. Stanton covers government and politics for AnnArbor.com. Reach him at ryanstanton@annarbor.com or 734-623-2529. You also can follow him on Twitter or subscribe to AnnArbor.com's email newsletters.