Posted on
Wed, Mar 21, 2012 : 5:57 a.m.
Proposed Water Street recreation center construction target date pushed back
By Tom Perkins
Officials are moving forward with plans for a proposed recreation center on Ypsilanti's Water Street property, but uncertainty over funding has pushed back the construction start date until 2015.
That means the project will be delayed at least a year longer than previously anticipated.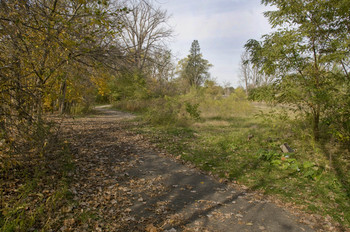 Coy Vaughn, superintendent of park planning with the Washtenaw County Parks and Recreation Committee, updated city council on the project's progress at Council's regular March 20 meeting.
When council last discussed the proposed rec center at its Jan. 11 meeting, it approved a letter of intent moving forward with plans that included completing construction by the middle of 2014.
The new timeline now has construction beginning in early 2015.
The commission is proposing a $10 million to $15 million recreation center on the Water Street site, which has so far failed to attract any development. Its supporters say it would attract new development, but the issue is complicated because the center wouldn't be on the city's tax rolls.
Ypsilanti is facing $31 million in Water Street debt and will make annual payments that will grow to $1.3 million through 2031. It is asking voters to approve a debt retirement millage to help pay off that debt on May 8.
Bonds will finance a portion of the project, but Vaughn said the commission's bond council recommended against bonding beyond the life of the county's current recreation millage.
The commission's 10-year millage expires in 2014. That leaves a construction start date estimated for 2015, if voters approve renewing the millage.
The city is donating or will sell the property for a nominal amount, and several City Council members expressed disappointment over the delay.
"I was under the impression when they started talking about this project that they already had the money and that wasn't a problem, but now it seems they have to bond for some money," Council Member Pete Murdock said. "But if that's what they got to do, than that's what they got to do."
The commission is also creating five committees to start working on infrastructure and environment; site planning and architecture; funding and the Border to Border Trail and greenway space. It also is establishing a steering committee.
"We are moving forward on a number of fronts," Vaughn said.
Mayor Paul Schreiber said the committees need to ensure that all their work is done so the project can move forward in accordance with the new schedule.
"A big part of that is finance and that's the committee that I'm on, so I'll be working to make sure that the financing is there," he said.
The sticking point between council and the commission thus far has been the site plan and architecture. Council Members have wanted the center built on the Water Street's eastside, while commission officials are insisting on the property's northwest parcel. It's closest to downtown Ypsilanti and lies where the Huron River and Michigan Ave. intersect.
Council Members have also wanted a project with a smaller footprint and a more compact, "urban" design.
Those details still must be worked out and City Council will have to approve the plans.
Both parties previously agreed on an 18-month time frame for signing a development agreement, though officials now expect to have that agreement completed by October. The Commission and city is also planning to apply for Michigan Department of Natural Resources Natural Resources Trust Fund grants for $300,000 each year through 2014. The commission would offer matching funds of $292,000 for those grants.
The DNR awarded the city and Commission a grant for a $300,000 for a pedestrian bridge that will cross the Huron River in Riverside Park and is part of the Border To Border Trail.
Vaughn said the new applications are for outdoor amenities, such as the Border to Border Trail, which will run along the proposed property. Council approved a resolution allowing the city to apply for the grant at the meeting.