Posted on
Mon, Mar 12, 2012 : 5:54 a.m.
Ypsilanti officials frequently change 5-year budget projections as vote on tax proposals near
By Tom Perkins
What does Ypsilanti's financial future hold?
City officials agree the picture is bleak, but depending on which financial report and assumptions are used, Ypsilanti has presented the public with a frequently changing array of scenarios as it attempts to win support for a pair of tax increases.
On May 8, voters will be asked to approve two tax proposals:
A 1-percent personal income tax.
A Water Street debt retirement millage that is part of a five-year plan designed to help the city avert a financial crisis. Until recently, the five-year plan included a 4.7085 millage, but, because of improved projections, council now says it would only levy half that amount.
Council Member Brian Robb has been involved in working on the projections, but said he is skeptical of them.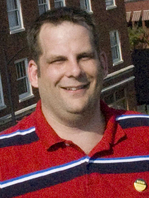 "Five years ago we were projecting having a budget of $19.7 million in fiscal year 2012 and you see how good our ability to predict the future was back then," Robb said, referring to the city projecting that much in expenditures. The city actually budgeted for $12.6 million in expenditures this year.
"As far as the budgets we're projecting now," Robb said, "It's almost like pulling numbers out of thin air."
Until former City Manager Ed Koryzno departed on Jan. 20, Ypsilanti was estimating a $10.69 million shortfall in fiscal year 2017 if nothing was done.
But staff began working on new numbers, and at council's Feb. 7 meeting, new projections put the 2017 shortfall at $6.1 million — a difference of $4.5 million.
At the time, Assistant City Manager David Kowall said it no longer appears that Lansing will eliminate the personal property tax, which reduced the projected deficit by $2.4 million.
Kowall also said at the time that the city found piecemeal savings throughout the budget and state shared revenues for this fiscal year came in higher than expected, which further reduced the projected deficit to $6.1 million
If both taxes were approved under this version of the plan, the city would have only faced a $350,000 deficit in 2017. But that didn't entirely solve the city's financial problems over the five years, and Ypsilanti resident Lee Tooson highlighted that during public comment at the Feb. 7 meeting.
Figures changed quickly just prior to the next meeting on Tuesday, Feb. 21. Here's a timeline for the fluctuating projections:
Prior to Friday, Feb. 17: Officials were estimating property values would decline by 7 percent in fiscal year 2013, then 3 percent each of the remaining years through 2017. That would give the city a $350,000 deficit in 2017.
Friday, Feb. 17: New projections are posted in the meeting packet available on the city's website that forecast a $11,000 surplus. The major change is the assumption that property values would actually improve by 2017. The new projections figure there would be less decline in property value, and values would actually increase by .5 percent in 2017.
Monday Feb. 20: An income tax study that arrived over the weekend that estimated the tax would generate $500,000 more per year than previously expected is figured into the most recent projections that gave the city an $11,000 surplus. But with the new property value assumptions and the improved income tax revenue projections, the city could expect a significantly larger budget surplus in 2017.
Such a surplus would make the two tax proposals a tougher sell to voters.
Tuesday Feb. 21: City officials switch back to the more conservative estimates, thus eliminating the large potential surplus. The more conservative estimate combined with the new income tax projections put the city at an expected $102,000 surplus in 2017. The previous projections are pulled from the city's web site and the new numbers are presented at the council meeting that evening.
Those are the numbers voters are now are examining as they make their decision whether or no to support the two tax proposals.
Kowall said the city re-adjusted the figures before the Feb. 21 meeting because changing them too often would confuse residents.
He said the city is "playing it safe" by using the more conservative property value estimates, but added the estimates beyond 2013 may be "overly conservative." He said the changes in property value projections were attributed to his discussions with city staff, council members and a variety of economists' predictions.
"A lot of what I read seems to indicate that the housing crisis has bottomed out or is close to it," he said. "There was no magic behind the changes (in property vale estimates)."
Robb said that could provide the city with more money than intended.
"In all likelihood, if both measures pass, we're going to end up with a tremendous amount of surplus," he said. He added that if such a scenario played out, he would like to see council reinvest money in city services because they have been cutting services and staff for years due in part to the strain of the Water Street debt.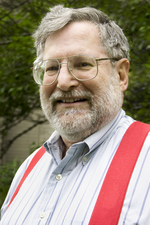 Council Member
Pete Murdock
, who Kowall said has worked closely with staff on the projections, said a surplus could leave the city with a variety of options, including paying down the Water Street bond debt, reducing the proposed Water Street millages or
repaving Grove Road
.
But he cautioned that the projections are just that, and the city could also end up in a much worse financial position than it is predicting.
"It's not a perfect science trying to predict this stuff," he said. "We made our best effort to put together a plan that's deficit-free and that is what this is."