Posted on
Thu, Oct 11, 2012 : 5:58 a.m.
State representative 54th district candidates sound off on issues
By Katrease Stafford
Republican candidate Bill Emmerich is challenging Democrat incumbent David Rutledge in the Nov. 6 election for the 54th District state representative seat.
The candidates shared with AnnArbor.com what they believe are some of the pressing issues facing the district, which includes Ypsilanti and the townships of Ypsilanti, Superior, Augusta and Salem.
Bill Emmerich
Emmerich, 55, has never held public office and ran unsuccessfully in 2010 for a county commissioner spot. However, Emmerich has been involved in various groups within the county, including the Washtenaw County GOP Executive Board.
Courtesy Bill Emmerich
Emmerich, an information technology manager at A & D Technology Inc., said he would like to seemore local involvement by legislators. Emmerich said the state should have a part-time legislature instead of a full-time one that meets throughout the year. Emmerich noted that Michigan is part of a handful of states to operate in this manner.
"It would get legislators back out in the community and put them back into the business," he said.
Emmerich said he supports emergency managers for cities in financial trouble. Emmerich cited Ypsilanti as a possible example if the city cannot get a handle on its debt issues.
"A financial manager gives them an opportunity to restructure," he said. "You can't run your township in the red for long and it has to be a plan for getting it back into the black. Unless they clear things up, they are on track for getting an emergency manager."
Emmerich said managers provide hope for troubled cities and townships .
"Everyone hurts some, but at least it pulls the plane up from the dive," he said. "I'm not pushing for a financial manager, though."
Emmerich said he would like to work on property tax reforms and see lower insurance rates, using out of state competition, legal reforms, and cap unlimited requirements.
Emmerich also supports the five-step turnaround plan created by the private, non-profit organization, Business Leaders for Michigan.
The plan calls for changing the way the state manages finances; right-sizing and enacting structural budget reforms; getting Michigan competitive to attract and retain jobs; making investments that create a great job environment; and accelerating job growth through innovation and entrepreneurship.
Supporters of the plan believe Michigan has over-projected revenues resulting in chronic budget issues. Emmerich believes this could be staved off by changing the law to require the adoption of two-year budgets to more accurately project the ongoing cost of programs.
"The county has a good handle on doing planning, but I can't really force the townships to do the same thing. I would like to see two year budget allotment down the line, though."
Emmerich supports the proposed consolidation of the Ypsilanti and Willow Run school districts. Emmerich said the consolidation can be fruitful depending on the mindset of those in charge.
"They should consolidate and be able to share those resources," Emmerich said. "It's not always a money saver because public spending is in a mindset of spend all of the money you get or you won't get the same amount next year. It's different from the corporate world. If they had a mindselt of, 'we have to save money and spend less,' then consolidation is often the right direction."
David Rutledge
Rutledge, 67, is seeking re-election for a second term as state representative of the 54th district. Prior to being representative, Rutledge served two consecutive four-year terms as Superior Township supervisor from 1980 to 1988 and he was re-elected in 2008 to serve a third 6-year term on the Board of Trustees at Washtenaw Community College.
Rutledge is owner of Esourceful LLC, an environmental services company.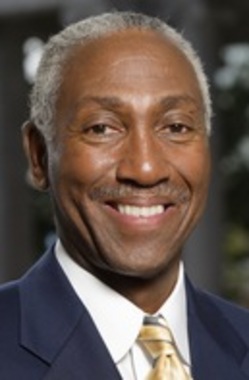 Rutledge said he wants to continue to focus on measures such as improving not only funding for the state's early childhood and K-12 education system, but increasing the quality as well.
"While I most often mention funding to our K-12 education system, going hand in hand with the funding piece is improved quality," Rutledge said. "Even before the K-12 system, I am an advocate for early childhood education."
Rutledge introduced bipartisan legislation Sept. 20 that would establish a three-year moratorium for new charter schools in communities where two public schools consolidate. If implemented, the bill could have a large impact on Washtenaw County.
In July, the school boards of Willow Run Community Schools and Ypsilanti Public Schools voted in favor of placing the question of consolidation on the November 2012 ballot for voters in the two districts.
Rutledge said he supports the district consolidation effort. He also said consolidation may be something various communities in the county should look at as possible options within their police and fire departments.
"I am advocating it and doing everything I can to get voters to understand the importance of this," Rutledge said.
Rutledge said he created the three-year moratorium bill because he believes that school districts in the process of consolidation are vulnerable during the transition period. Rutledge said by establishing the moratorium, it gives the newly formed district a fighting chance.
"There is going to be a big period of time where this whole new entity will be operationalized and to me that is a very vulnerable period," Rutledge said. "We should not have within this new district boundary for-profit charter operations coming in and taking advantage of that vulnerability."
In addition to education, Rutledge said he will focus on looking for ways to produce a return on taxpayer investments.
"I have been really advocating for investment in roads, buildings and transportation infrastructure," he said. "For the past several years we've been disinvested. You don't have to drive far to see the results of that in our deteriorated roads. We have to find ways to inject more dollars into that while making repairs at an appropriate time. I think that's a key also to saving dollars."
Part of Rutledge's original platform when he ran for his first term included economic vitality and job creation. Rutledge said he still stands behind that and believes the state is moving toward recovery.
"We have seen the economy within our state stabilize," he said.
For Ypsilanti in particular, Rutledge said some exciting things are happening and revitalization has "taken home" there. Rutledge said the proposed $12 million Water Street recreation center may have profound effects upon the Washtenaw County region.
"I'm looking at it as something that will get investors, and once we get that site moving, you will see a real stimulus and renaissance occur in the eastern side of Washtenaw County," he said. "We still have a lot of work to do, but this school consolidation is part of the whole renaissance effort that is occurring."
For more information about both candidates, click here to visit the MLive Voter Guide.

Katrease Stafford covers Ypsilanti for AnnArbor.com.Reach her at katreasestafford@annarbor.com or 734-623-2548 and follow her on twitter.