Posted on
Mon, Aug 5, 2013 : 12:28 p.m.
Deputies release photo of man stealing cigarettes from gas station
By Kyle Feldscher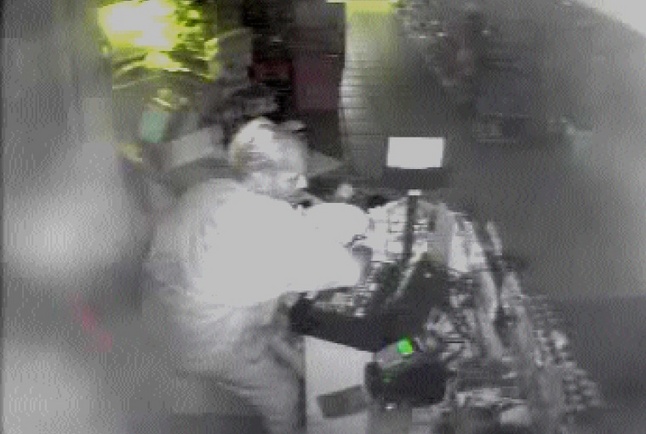 Courtesy of WCSO
Washtenaw County Sheriff's Office deputies released a photo of a man who broke into an Ypsilanti Township Citgo station early on July 21 and stole cigarettes.
Investigators responded at 2:30 a.m. July 21 to the Citgo gas station, 1521 Holmes Road, after being alerted to the break-in by an alarm. Deputies said the man used a large piece of concrete to break out the front glass door.
The man entered the building and stole an unknown amount of cigarettes before fleeing the area.
The man has not been identified to this point, and deputies are encouraging anyone who recognizes the individual in the photo to contact them.
The man appears to be white, with blond hair, wearing white or light-colored clothing.
Anyone with information on the case is encouraged to call the Washtenaw County Sheriff's Office anonymous tip line at 734-973-7711 or Crime Stoppers at 1-800-SPEAK UP (773-2587).