Posted on
Mon, Jan 30, 2012 : 5:58 a.m.
Five years of 'lucrative' shoplifting ring results in Ypsilanti Township man paying $50,000 back to stores
By Kyle Feldscher
Two people go into a department store, steal merchandise and walk out without being noticed.
They return to their car and give the merchandise to two other people, who walk right back into the store and return it. They're given gift cards in exchange.
Those gift cards are then sold to another man for half of what they're worth and that man then sells them on eBay, taking home all the profit.
According to police, this exact scenario was coordinated by an Ypsilanti Township man for five years before he was arrested, charged and convicted of using a computer to commit a crime and receiving and concealing stolen property late last year.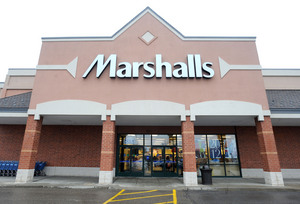 Angela J. Cesere | AnnArbor.com
Michael Johnson
, 43, was sentenced to five years of probation and is required to pay more than $50,000 in restitution for running the shoplifting ring from his home. Police said Johnson had at least four other people who would go to stores around southeast Michigan and sell him the gift cards they received.
Robert Ratcliff, Brandi Haley, Stacey Moose and David Murdoch were charged with being the four co-conspirators in the case. Johnson and the four others were arrested in November 2010, according to police.
Michigan State Police Detective Sgt. Julie Busch said Johnson's activity on his eBay account led her to believe he had been running the operation for five years. She said it was possible that he had worked with other people in the past, but the four charged in the case were his main operatives.
"When they'd go out, they'd hit four to six stores at a time, one right after another," Busch said. "I don't know if they did it every day but they did it multiple times per week."
Busch said Marmaxx stores — such as T.J. Maxx, Marshalls and Home Goods — were the main targets, but the group also hit stores operated by Bed Bath & Beyond, Sears, Dunham's Sporting Goods and Kohl's throughout southeast Michigan.
The people going into the stores to steal the merchandise were often drug addicts, Busch said. She said four people would travel in a group, with two of them going into the stores while the other two waited in the car.
The two going into the store would steal merchandise and then walk out of the store and hand off the goods to the two people waiting in the car. They would then walk right back into the store and return the stolen merchandise, usually being compensated with a gift card, Busch said.
The gift card amounts were usually small, and if they were denied at the location the materials were stolen from, the operatives would drive to another location of the same store and return them there, Busch said.
"They wouldn't even hang on to the stuff long enough (to make it look like they weren't stealing)," Busch said.
Busch said the whole operation was "pretty lucrative" for Johnson. He would pay the operatives for the gift cards — often for about 50 percent of what they were worth — and then put them for sale on eBay, she said.
She said the Western Wayne Narcotics division sees about one or two cases such as this a year and nearly all of them are fueled by drugs. Busch said the runners for Johnson were heroin addicts who were doing the crimes for cash to buy drugs.
While the operation might have been lucrative for Johnson while it was working, he's paying a stiff price to the companies he targeted.
Johnson and his operatives were arrested in November 2010 after investigators from Marmaxx turned over their findings to police, Busch said. She said the loss-prevention investigators from these companies are usually the ones who deal with the large conspiracies such as this and do a great job in helping police and prosecutors with the cases.
Johnson pleaded guilty to using a computer to commit a crime and receiving and concealing stolen property and was sentenced on Jan. 10 by Washtenaw County Trial Court Judge Donald Shelton.
While Johnson wasn't initially sentenced to a prison term, Shelton ruled he must pay $47,536.33 in restitution to Marmaxx stores and $3,085.84 to Office Max. If Johnson doesn't make his $500 per month payment, he could face a maximum of 7 years in prison Shelton ruled.
Johnson, who told Shelton he works as a subcontractor doing insurance repairs, apologized in court to his family and to the court.
"You'll never see me again in this court," Johnson said.
Kyle Feldscher covers cops and courts for AnnArbor.com. He can be reached at kylefeldscher@annarbor.com or you can follow him on Twitter.