Posted on
Fri, Oct 12, 2012 : 9:43 a.m.
Lincoln Consolidated Schools asking voters to renew 2 operational millages
By Tom Perkins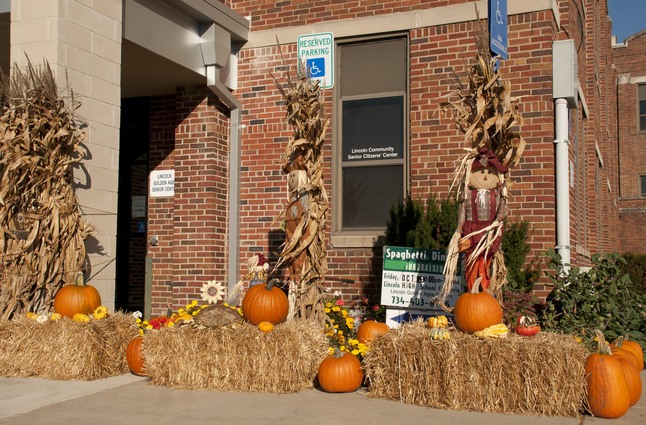 Tom Perkins | For AnnArbor.com
The Ypsilanti Lincoln Consolidated School District is asking residents to consider renewing two millages that will sustain its operational funding and its community education, senior and recreation programs.
The initiatives will be on the Nov. 6 ballot.
The district relies heavily on an 18.2105 non-homestead tax to operate its schools, and, if renewed, the millage would be levied from fiscal year 2014 to fiscal year 2018. Superintendent Ellen Bonter said voters are being asked to approve the millage this year so the district doesn't have the extra expense of putting on an election for it next year.
The 18-mill operational tax is levied on commercial and non-exempt agricultural properties and generated $3.9 million this year. It's projected to generate $2.7 million next year.
Bonter attributed the decrease to the area's loss of industry and reclassification of some properties being converted into exempt entities.
Homeowners pay a 6-mill tax that is redistributed to school districts by the state through its public school foundation allowance, which is just more than $6,200 per student. But the state assumes the district is receiving its 18-mill non-homestead tax and would not reimburse it if it failed to pass.
Loss of the 18-mill tax would be devastating to the district, Bonter said.
"It is extremely important in terms of operational dollars that we are able to levy full 18 mills," she said.
The district also is asking voters to renew a .1 mill tax that provides operational funding for its senior program, community education program and youth recreation program.
The tax generated $211,700 for the three programs last year. A house with a taxable value of $100,000 would pay $10 annually through fiscal year 2018. The senior center maintains a membership of around 75 to 100 seniors and provides them with a place for recreation and light exercise activities like yoga. Its members are involved with mentorship programs with Brick Elementary students. The center provides field trips and a place for seniors to socialize, in addition to holding fundraisers for the district, Bonter said.
The millage also funds the youth recreation program, which includes little league, youth football, youth cheer and a wrestling club. Nearly 600 kids from 4 to 14 years old take part in the programs.
Lincoln Consolidated School Board Member Jennifer LaBombarbe said the millage keeps the programs operating and keeps the cost of registration lower than in surrounding communities.
The community education program provides a variety of recreation activities for youths, adults and families.
All three programs are funded by the $211,700 generated from the levy and Bonter said a governing board meets monthly to manage the funds and programs.
She said she comes from a different part of the state where such programs aren't common and called the programs and funding mechanism an asset to the community.
"For the cost of probably a meal at McDonald's, it will provide full services for youth and seniors and a place for them to come together and build foundations that serve the whole community," Bonter said. "A little bit from everybody goes a long way to provide services to everyone."
Tom Perkins is a freelance reporter for AnnArbor.com.