Posted on
Fri, Aug 26, 2011 : 3:21 p.m.
Man accused of robbing EMU student is held on $100,000 bond
By Lee Higgins
A man accused of stealing an Eastern Michigan University student's backpack and punching the student repeatedly in the face after being confronted about it, is being held at the Washtenaw County Jail on a $100,000 cash or surety bond.
Jeremiah K. Sawyer, 17, of Ypsilanti Township, was arraigned this afternoon at the jail on a charge of unarmed robbery.
He is accused of walking into the Warner Building on campus about 8:10 p.m. Wednesday, along with two other men, and taking a backpack from the gymnastics room, university police said. The backpack had a laptop computer, iPod and other items inside, police said.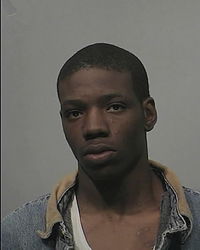 When the 21-year-old victim confronted Sawyer after following him outside, police said Sawyer punched him at least 4 times, including at least twice in the face.
The victim ultimately recovered the backpack and flagged down an officer, while others also called police. Officers responded to West Circle Drive and arrested Sawyer near the intersection of Ann Street and North Huron River Drive, police said.
The victim suffered pain to his head and was evaluated later that night at St. Joseph Mercy Hospital and released. More recently, he has suffered pain in his neck and has been somewhat traumatized by the incident, police said.
Sawyer was recently paroled after being convicted of robbery in Lucas County, Ohio. Police said he provided a false name when he was arrested.
The other two men are not expected to face charges in the robbery.
Magistrate Thomas Truesdell set the bond and ordered that Sawyer not return to campus or have contact with the victim. Police also issued a trespass notice, prohibiting Sawyer from returning to school property.
A preliminary hearing is scheduled for Sept. 6.
Lee Higgins covers crime and courts for AnnArbor.com. He can be reached by phone at (734) 623-2527 and email at leehiggins@annarbor.com.