Posted on
Mon, Sep 9, 2013 : 5:56 a.m.
No bugs about it: New website helps users identify Michigan insects
By Andrea Signor
For Dr. Leslie Mertz, the crawlers and flyers of the insect world are a source of fascination.
"My favorite insect is whichever one I looked at last," she said, chuckling.
To share her passion for nature's smaller creatures, Mertz, a lecturer in the biology department at Eastern Michigan University, helped launch an interactive website, www.knowyourinsects.org, to help Michiganders identify the orders and suborders of insects in the state.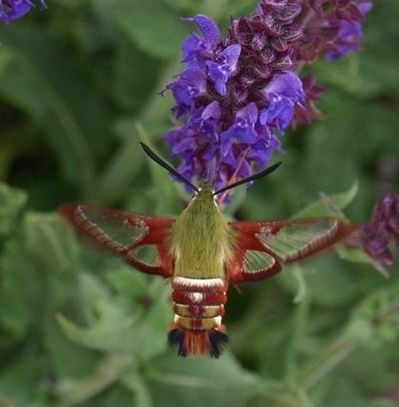 "This website allows users to rekindle their love of insects," said Mertz.
As an easy-to-use guide to identifying the creepy-crawlies, the site prompts users to answer two-choice questions to help narrow down the type of creature they've discovered.
"Most available insect keys are either too simple or too complex," Mertz said. "This bridges that gap. ... It's something anybody can use without being watered down."
The website includes diagrams and photographs along with scientific terms to help users hone their search and learn more about the world of entomology. Users may also upload their own photographs of their discoveries.
Mertz hopes the guide will become a resource for parents and teachers.
"Kids inherently love insects ... This site helps parents build on that intense curiosity," she said. "As we head back to school I think this will help teachers and students make the transition from summer break to the classroom."
Madison Preparatory High School teacher Ivanna Yavorenko said she plans to incorporate the new site into her curriculum.
"This will be perfect for (the students)," said Yavorenko, a biology teacher for grades 9-12. "It introduces them to different ecosystems. It's useful and it's free."
Yavorenko said she intends to integrate the site into the ecology and evolution units of her biology courses, getting students outside and exploring the world around them.
"I think they'll enjoy it," she said.
The site isn't limited to K-12 students. Mertz has her students conduct fieldwork and identify their finds.
"At first, many of them are too cool for it, but give a 22-year-old a net to catch a dragonfly and it's amazing to see that switch back to being a kid," she said.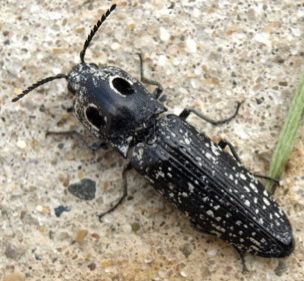 EMU graduate
Kelly McKinne
said he enjoyed Mertz's courses and respects the work she's doing to build a comprehensive, user-friendly guide.
"(The website) is one of the most simple ways to identify an insect and it's also one of the most accurate," said McKinne, now a public administration graduate student at Kent State University in Ohio. "(Mertz is) making a pool for students and educators to build on."
McKinne said he has contributed to the website by providing photographs of his finds. For him, the interactive component of the site is especially unique and important.
"One of the best ways to identify a species is to sketch it in order to record it and compare it to a field guide," he said, adding that photographs taken by amateur biologists take the place of sketches and the "Know Your Insects" guide helps the budding scientists make their identification.
"People really get excited," he said. "They are becoming a part of this website."
Mertz said she hopes "Know Your Insects" continues to grow with more user participation and she plans to continue building on the already extensive database.
She also hopes the site helps users recapture their youth.
"Most people have little interest in insects other than to swat them, but give them a half hour or an hour inspecting insects and they're right back to where they were when they were 6 years old," she said. "I hope this site helps folks rediscover their love of insects and nature and their love of the outdoors."