Posted on
Wed, Jul 10, 2013 : 2:40 p.m.
Police: Man and woman face ethnic intimidation charge for harassing black neighbors
By John Counts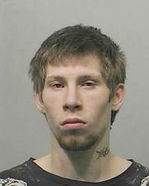 Courtesy of WCSO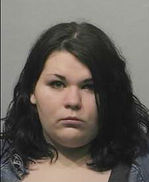 Courtesy of WCSO
A 19-year-old woman and 22-year-old man, both of Ypsilanti Township, are facing charges after police say they used racial slurs toward their black neighbors last week.
Leah Ashley Keaton and Joseph Jonathan Starr, who are both white, were charged Tuesday with one count apiece of ethnic intimidation. Keaton also is charged with assault for allegedly shoving her neighbor, a 23-year-old black woman, July 3 in the 1100 block of Hull Avenue of Ypsilanti Township, said Sgt. Geoff Fox of the Washtenaw County Sheriff's Office.
Starr faces an additional count of disturbing the peace.
Deputies were called to neighboring homes on Hull Street around 1 a.m. July 3 for a dispute, Fox said.
The 23-year-old told police that she overheard Keaton and Starr through an open window using a racial epithet when referring to her, according to police. The woman said after hearing it about eight to 10 times, she went next door to ask them to stop.
"It is alleged that Keaton pushed the victim to the ground and then closed the door," Fox said.
When police arrived and knocked on the suspects' door, no one answered. Officers left, but were then called back to the same houses two hours later after receiving reports Keaton and Starr were outside singing songs about killing black people and were throwing rocks at the 23-year-old's house, Fox said.
The two once again refused to answer the door when police came to question them. Officers continued to investigate and learned Keaton and Starr had been using the same racial slur with the 23-year-old woman's 63-year-old father and also neighborhood children of Asian descent, Fox said.
Police caught up with the suspects on July 7 and arrested them without incident. Both were given $10,000 cash bonds and no contact orders protecting the alleged victims and neighbor children. They continue to be held in the Washtenaw County Jail, according to jail records.
John Counts covers cops and courts for AnnArbor.com. He can be reached at johncounts@annarbor.com or you can follow him on Twitter.