Posted on
Tue, Sep 11, 2012 : 5:57 a.m.
Ypsilanti ballot initiative seeks to direct police efforts away from marijuana enforcement
By Katrease Stafford
Editor's note: This story has been updated with information from the city clerk's office regarding the number of signatures required for this initiative.
A proposal to redirect police efforts away from enforcing laws against marijuana use in the city of Ypsilanti has secured enough signatures to be on the Nov. 6 ballot.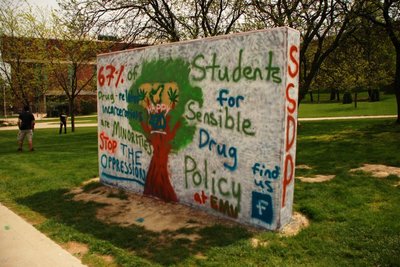 Courtesy of Students for Sensible Drug Policy
City Clerk Frances McMullen said the proposal organizers, the Eastern Michigan University student organization Students for Sensible Drug Policy and the Ypsilanti Lowest Law Enforcement Priority initiative, secured 1,101 confirmed signatures.
For petition initiatives, 5 percent of the city's registered voters signatures must be obtained. McMullen said 700 were required.
Ypsilanti residents will vote on the following question:
"Shall the Ypsilanti City Charter be amended such that the use and/or consumption of one ounce or less of usable marijuana by adults 21 years or older is the lowest priority of law enforcement personnel?"
In May, the groups announced their efforts to secure enough votes for the initiative. Chuck Ream, political director of the LLEP, provided most of the funding for the campaign to secure votes.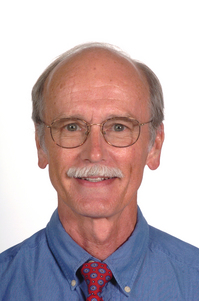 File photo
Ream said SSDP members and other volunteers went door to door seeking signatures.
"The reaction was extraordinarily positive," he said. "People would rather be protected from robbery or murder than have the police chasing some kid for pot. Everyone wanted to sign even if they were not from the city of Ypsilanti."
Antonio Cosme, coordinator and organizer for the committee for a safer Ypsilanti, said he was surprised by the mixture of individuals interested in the initiative.
"We thought a lot of the older people would be against it, but I was surprised to find a lot of good discussion with people," Cosme said. "If it helps one person, it was worth all the effort. If a student gets a petty marijuana charage they can lose the opportunity to get federal grants and loans."
Cosme said organizers also received some resistance to the measure.
"We got a lot of people that just did not want to support anything that supports drugs," he said.
Other cities such as Seattle, San Francisco and Kalamazoo all passed LLEP initiatives, Ream said and he expects Ypsilanti to do the same. Ream said in November 2011, Kalamazoo voters by a nearly 2-1 margin voted to make the crime of the possession of less than one ounce of cannabis by adults the lowest priority of law enforcement employees.
"The city of Ypsilanti has had an extraordinary measure of reasonableness and support," Ream said. "It's not proper and its un-American to destroy someone's life for a flower that grows out of the ground. I think the voters of Ypsilanti are going to top any of those numbers on that list."
Ream said if passed, the proposal will be "largely symbolic" but may lead to actual change.
"They illustrate the greatest divide between the voters and politicians that there is in American society," he said. "Ultimately the politicians will listen and the policies will begin to be similar."
Katrease Stafford covers Ypsilanti for AnnArbor.com.Reach her at katreasestafford@annarbor.com or 734-623-2548 and follow her on twitter.