Posted on
Wed, Oct 3, 2012 : 5:53 a.m.
Blighted Ypsilanti home inhabited by raccoons to be demolished
By Katrease Stafford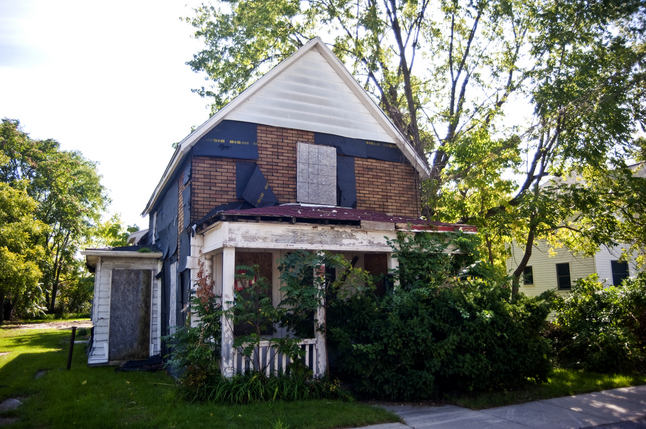 The days are numbered for a
dilapidated Ypsilanti home
inhabited by raccoons.
City Council voted unanimously in favor of the dangerous building order seeking the demolition of 25 Bell St. during its meeting on Tuesday. A demolition date has yet to be set.
Attorney Jesse O'Jack told council there are 10 different conditions that would qualify a house to be considered dangerous- this particular property met all 10. Conditions include the property being unoccupied for more than 12 months, being unsanitary and having potential to collapse due to dilapidation.
"It meets the definition under each and every one," O'Jack said. "It's not in condition to rent, it's a danger to adjacent properties and its uninhabitable to live in."
O'Jack said the property was also deemed a danger for neighborhood children who play in the area.
Fire Chief Jon Ichesco inspected the 1,497-square-foot property and previously told AnnArbor.com the home was in such bad shape that there were certain parts of the house he couldn't walk through in fear of the floor collapsing. Ichesco observed raccoons and squirrels living in the home.
Owner Ronald Clark entered into a consent agreement with the city on April 27 agreeing that the property should be demolished.
Council Member Pete Murdock questioned why the process has taken more than a year since the property has been an eyesore for many years. Murdock said the search warrant inspection occurred last August. Neighbors said the house near South Huron Street has been an eyesore for almost 10 years.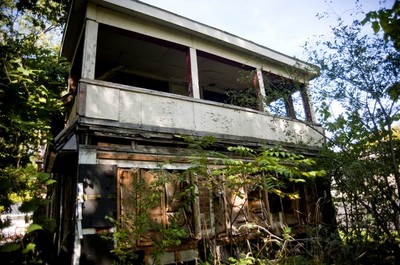 Joseph Tobianski | AnnArbor.com
Building Department Manager Frank Danielssaid when the city is alerted to a dangerous property, the planning, building and fire departments rank them in terms of which ones should be demolished first.
O'Jack said Clark has already taken down a portion of the garage and has plans to take down the rest of it within 60 days. Clark must first obtain the necessary permits to do so.
Murdock also expressed concern as to whether or not the city will be required to pay for the pending demolition. Typically, the city pays between $8,000 and $10,000 to demolish properties.
O'Jack said because the owner has been paying escrow fees on the property, he believes the demolition of the house will not be billed to the city. In 2012, Clark was required to pay $5,000 in taxes and inspection and escrow fees.
"This one shouldn't cost the city any money," O'Jack said.
Katrease Stafford covers Ypsilanti for AnnArbor.com.Reach her at katreasestafford@annarbor.com or 734-623-2548 and follow her on twitter.