Posted on
Fri, Oct 26, 2012 : 5:58 a.m.
Ypsilanti residents voting on new city charter that eliminates partisan elections
By Tom Perkins
Ypsilanti voters will decide Nov. 6 whether to approve a new city charter.
But the ballot will have no information on proposed changes, including a provision that switches the heavily democratic city's elections from partisan to non-partisan.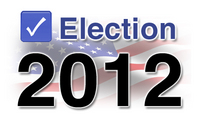 The ballot will simply ask residents if they approve of a proposed revision to the charter. Voters must learn what changes are proposed prior to entering the voting booth.
That has elected officials who are opposed to the revision concerned it might pass despite that they and at least one charter commissioner are against it.
In the November 2010 elections, Ypsilanti residents voted 2,083 to 1,985 to establish a charter commission for a general rewrite of the city's charter. The charter was rewritten in 1994, and, per that charter, the question of whether it should be revised must be put in front of voters every 16 years.
Among other proposed changes are:
Addition of a provision prohibiting council from increasing its compensation by more than the rate of inflation.
Elimination of a provision placing a charter revision question in front of voters every 16 years.
Requiring the city clerk to report to the city manager instead of city council.
The revision also includes numerous other changes that officials describe as "housekeeping" items and updates to the language.
But the most controversial proposal is changing Ypsilanti's elections from partisan to non-partisan. Ypsilanti is estimated at more than two-thirds Democratic, and currently has partisan elections and primaries.
The commission is made up of four Republicans, four Democrats and an Independent. Opponents charge it is an attempt by Republicans to get into office because they traditionally fail to do so in heavily democratic Ypsilanti. They say the commission's political make up does not reflect that of the city.
Independent former Mayor Cheryl Farmer, who helped craft the current charter, and Democrat John Gawlas were the lone votes against the proposed change on the provision. Democrat William Fennel was not present at the last vote. Democrats Robert Doyle and James Hawkins joined Republicans Karen Quinlan-Valvo, James Fink, Peter Fletcher and Chair Kim Porter-Hoppe in voting for proposing non-partisan elections.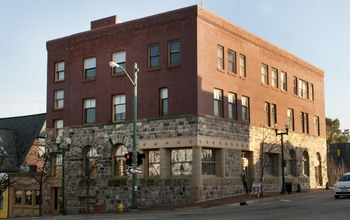 Tom Perkins | For AnnArbor.com
Porter-Hoppe noted Ypsilanti is only one of three cities in Michigan that hold partisan elections.
"If the majority of the cities have gone the way of the non-partisan environment, then who are we to say we won't?" she asked.
Ypsilanti Mayor Paul Schreiber said he doesn't support the new charter primarily because of the change to non-partisan elections.
He pointed to the August City Council primary race between Mike Eller, Council Member Pete Murdock and Ted Windish in which questions were raised about whether Eller was truly a Democrat and held the party's values.
He also pointed to the 22nd Circuit Court district race between Jim Fink and Carol Kuhnke, which is non-partisan. It has become a race in which voters have identified Fink as Republican-leaning and Kuhnke holding Democratic principles.
"The fact that the party affiliation is thrown into non-partisan races proves a point that partisanship should play a part in local legislative elections," Schreiber said.
He added that often times residents don't have a lot of information on local candidates.
"I think partisan elections are a way to communicate to voters in a very concise way," he said. "This change would be depriving voters of information that's easily accessible on people who are running for city council."
John Gawlas, who serves on the charter commission and served on council for 12 years, said he is also opposed to the charter revision primarily because of the switch to non-partisan elections.
Like Schreiber, he said he felt the change would make it more difficult for voters to have at least some information on candidates.
"You can understand some of the aspects of a candidate's approach to local government by their party affiliation," he said. "It moves us backwards in terms of trying to have a better informed electorate."
Opponents also highlighted that under the proposed change, the top two vote-getters would face each other in the general election, meaning voters could actually have fewer choices than they do now.
City Council Member Brian Robb also opposed the revision and questioned why the charter commission didn't address issues he said are more important.
"The charter commission could have done so much more to improve the charter but they had a partisan agenda that was disguised as non-partisan politics," he said. "It just seems like a waste of two years."
Officials have also raised concerns about how educated voters will be on the revision, especially given the number of proposals at the state, county and local initiatives on the ballot.
"I think it's pretty much under the radar and I don't understand how people will be able to make an informed decision on this," Gawlas said.
There is no apparent organized campaign by the commissioners to let people know what's in the revision.
Porter-Hoppe said that is due in part to city council not supporting the commission's efforts by providing an attorney or consultant, and due in part to the commission having so little time between the final rewrite of the language that was approved by the state attorney general's office and the election.
"We did what we were charged to do and we will let voters decide," she said. "We had a good group - bi-partisan - that worked well together for the betterment of the city."
The city recently put the revised charter on its website, and the Advance Ypsilanti political action committee has put out information in a campaign against the measure.
The commission is also proposing eliminating putting the city charter revision in front of voters every 16 years, which Schreiber said would make the process of revising significantly more difficult. He questioned why that provision should be deleted.
Porter-Hoppe said the commission felt it would be better for the City Council to have the power to change the charter if necessary.
The commission also is proposing that the city clerk report to the city manager instead of the city council. That would mean only one member of city staff would report to council and only the city manager could make staffing changes in city hall. Schreiber said that eliminates a check and balance with two departments in city hall reporting to council, but he said he didn't feel strongly either way.
Robb went so far as to call that proposal "undemocratic" and the city clerk is the only department head who represents city council.
Porter-Hoppe explained that the change is proposed because former City Manager Ed Koryzno said it would be a good idea and the role of the clerk has changed over the years to a point where it isn't necessary for him or her to report to council.
Tom Perkins is a freelance reporter for AnnArbor.com.