Posted on
Mon, Mar 5, 2012 : 10:45 p.m.
Presidents: Is the ghost of Ronald Reagan a good thing?
By Wayne Baker
Editor's note: This post is part of a series by Dr. Baker on Our Values about core American values. This week, Dr. Baker is discussing presidents and presidential hopefuls, past and present.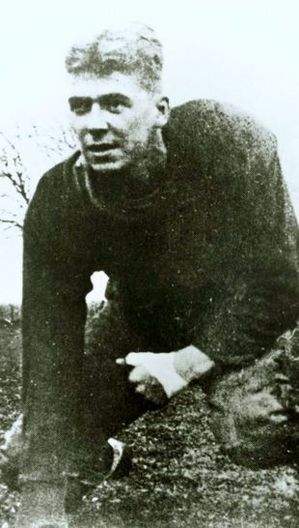 Famous photo of Ronald Reagan on his college football team in 1929.
Tomorrow is Super Tuesday, the day when ten states hold Republican primaries or caucuses. Over 400 delegates are up for grabs, according to Election Central. The states are Alaska, Georgia, Idaho, Massachusetts, North Dakota, Ohio, Oklahoma, Tennessee, Vermont and Virginia.
To attract voters, GOP candidates have clamored to compare themselves with Ronald Reagan. Gingrich is famous for dropping The Gipper's name more often than anyone else. Santorum waves his conservative principles, comparing himself to Reagan. Even Obama's communication skills have been compared to the 40th president's.
Is being compared to Reagan a positive or negative thing? Just over half (51 percent) think it's a positive thing, according to a poll by Rasmussen Reports. No other label breaks the 50 percent barrier as a positive one.
It also depends on who you ask. Overwhelming numbers of Tea Partiers (90 percent) say that the Reagan comparison is a positive thing. Almost as many Republicans (80 percent) agree. But only two of ten Democrats (21 percent) say the comparison is favorable.
Men are somewhat more likely than women to say the Reagan comparison is positive. The majority of Americans 30 years of age and older also view it positively, but only a minority of young Americans (43 percent) agrees.
Are you voting in Super Tuesday?

Even if you're not voting, tell us …

Are comparisons to Reagan likely to sway voters?


Please add a comment below and "like" us on Facebook!
Originally published at www.OurValues.org, an online experiment in civil dialogue.
Dr. Wayne E. Baker is a sociologist on the faculty of the University of Michigan Ross School of Business. Baker blogs daily at Our Values and can be reached at ourvaluesproject@gmail.com or on Facebook.