Posted on
Wed, Apr 25, 2012 : 5:33 a.m.
New smartphone app can be helpful in saving the life of your pet in a poisoning
By Lorrie Shaw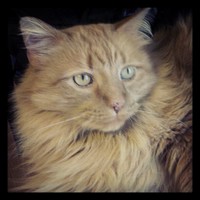 Lorrie Shaw | Contributor
These days, the ubiquitous smartphone keeps us connected and can help us get the information that we need quickly.
In my business, a smartphone is crucial tool in caring for animals, from being able to text, email or call clients to give daily updates, to verifying schedule changes and, most importantly, getting in touch immediately should an emergency happen.
I've mused about how we can put our smartphones to work as an effective tool helping with a sometimes difficult task by capturing a pet's behavioral changes, lameness or symptoms that you can't quite explain or mysteriously disappear when you step foot into the veterinarian's office.
Handheld devices just became even more useful: A new app designed with your pet's welfare in mind was released in late-March and could mean the difference between life and death for your animal companion.
Apple has made Pet Poison Help available for download and does two things: it offers information on hundreds of searchable household products and plants that have the propensity to be toxic to your critter, as well as guiding you through steps to take if your dog or cat is exposed to something that can harm them with direct dialing to the Pet Poison Helpline. The helpline is staffed by board-certified veterinary internal medicine and emergency critical care specialists and veterinary toxicologists.
The app, which costs .99 cents to download and is compatible with iPhone, iPod touch and iPad, is no substitute for a trip to your vet's office or an emergency vet should something happen, but it can help get the ball rolling. The professionals staffing the helpline have special training to assist you and your own vet or emergency vet hospital (by dialoging directly with them) if your pet is critically ill from a potential poisoning.
Click here to download Pet Poison Help.
Lorrie Shaw leads the pets section for AnnArbor.com. Catch her daily dog walking and pet sitting adventures or email her directly and subscribe to AnnArbor.com's email newsletters.