Posted on
Wed, Jul 4, 2012 : 5:59 a.m.
John Beilein insists his recruiting philosophy hasn't changed, but his 'battles' have gotten bigger
By Nick Baumgardner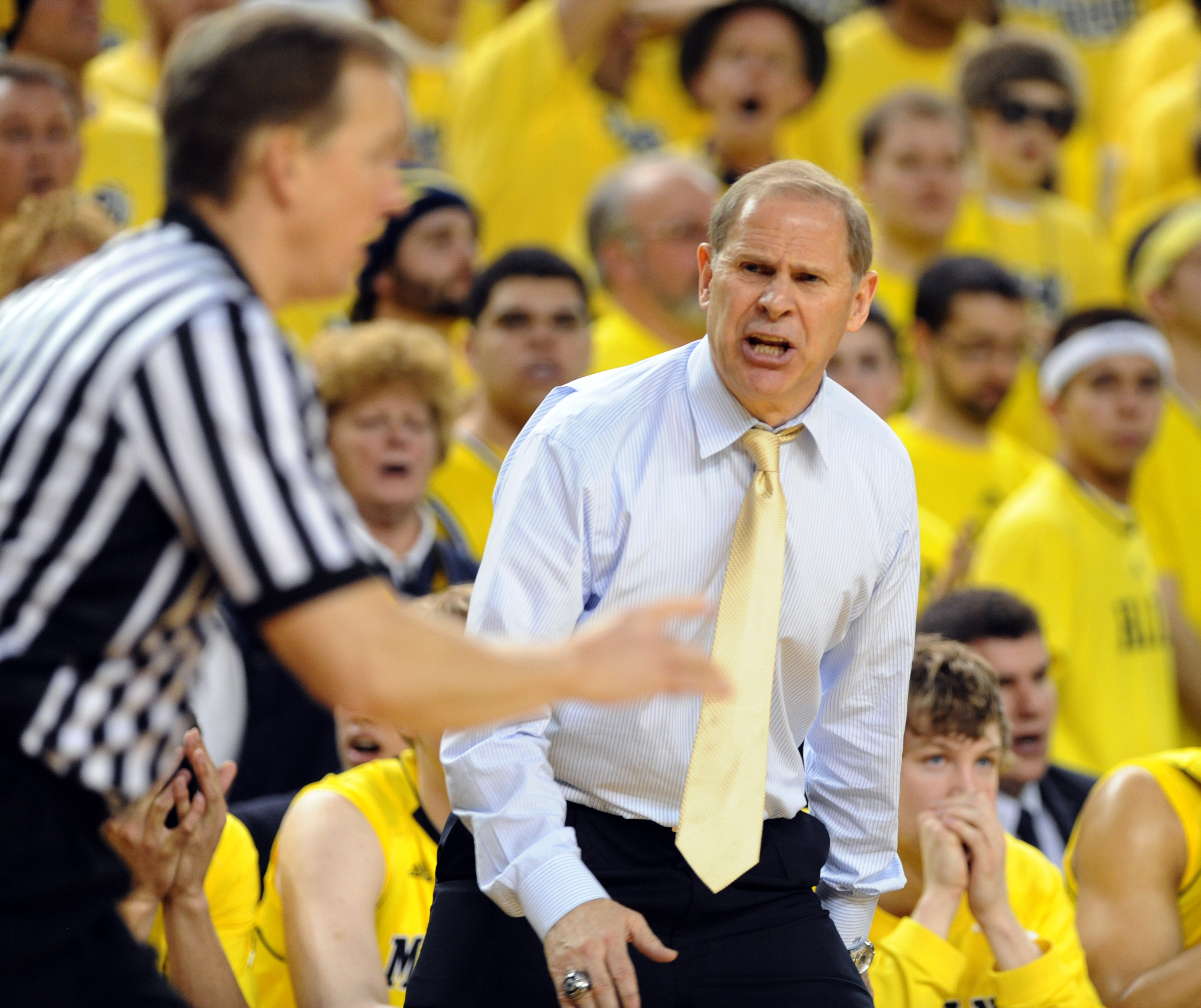 AnnArbor.com file photo
John Beilein says nothing's changed with his fundamental approach to recruiting.
He wants players that fit his unique offensive system, players that can play multiple spots on the floor and prospects that are willing to "run through the door" to become part of the Michigan basketball program.
During his days at West Virginia, Beilein built a contender with mainly unheralded recruits -- program guys who bought into what he was selling.
Now about to enter his sixth year at Michigan, he insists the basics are still the same -- even if the pool he swims in is quite a bit deeper.
"(In recruiting) you have to pick your battles," Beilein told reporters recently. "The battles we're choosing, they may be a little larger."
During his first full recruiting season as Michigan's coach, Beilein was looking for anyone willing to join him in Ann Arbor. He wasn't picky, and he was realistic on who he legitimately had a shot at.
The result of that recruiting calendar netted two signature Beilein players in former co-captains Zack Novak and Stu Douglass, two extremely unheralded players who scrapped to earn respect from the rest of the Big Ten every day of their four-year careers.
Fast forward to now, and Beilein has a bit more to sell.
His team will hang a Big Ten championship banner in the newly renovated Crisler Center next season, just steps away from his brand new $23.2 million William Davidson Player Development Center.
More than that, Michigan played on ESPN or CBS during the regular season 14 times last year.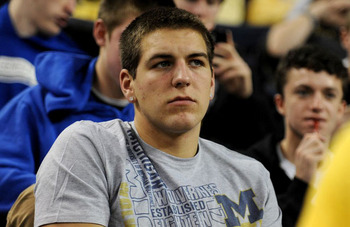 Angela J. Cesere | AnnArbor.com
With more assets to sell and more stable ground to stand on, Beilein was able to cast his net a little further into the recruiting pond during the early portions of the 2012 and 2013 recruiting calendars.
And, so far, it's paid off.
His 2012 class is a mixture of old Beilein and new Beilein.
He found the perfect system player in Nik Stauskas, a rangy two-guard who can shoot from anywhere on the floor while also occupying multiple positions. He also found the hidden gem in Glenn Robinson III, a player who was absent from most recruiting lists after his sophomore season, but finished his high school career as a five-star talent.
One of Beilein's cornerstone philosophies in recruiting has always been to look at a player and wonder how good he could be, rather than how good he is right now. Never was that more true than with Robinson.
"Those guys believed in me before anyone else really did, and that means a lot," Robinson told AnnArbor.com recently. "I really knew I wanted to go there (right away). They have a great coaching staff and their job is to see how players might progress in their upcoming years, not necessarily what they are right now.
"I believe some schools look too much into what a player is right now, and not what their potential could be. Michigan did a great job with that, though, and that's what I really liked about them."
The final two parts of Beilein's 2012 group, which finished the year rated as a top-10 class nationally, were vintage additions as well -- an unheralded point guard in Spike Albrecht and a potential sleeper wing in Caris LeVert.
But when Beilein speaks of "larger" battles, it doesn't take a genius to figure out who he's referring to.
When Michigan outlasted Duke and Florida to land 6-foot-10 power forward Mitch McGary, plenty of eyes opened. And, suddenly, Michigan again had a presence on the national recruiting stage.
"The only thing, really, that's changed is that we're in a position with facilities and some success to really sign players that are more highly-rated," Beilein said. "Will they be better players? We'll find out.
"We had to sort of pick out who were the best players (in our areas of need), and who we really had a realistic chance of getting. ... We just want guys that can play."
Beilein's recruiting momentum has already continued to flow into 2013 and 2014. His 2013 class currently features four players, three of which are regarded as top 100 talent. Derrick Walton, Zak Irvin, Mark Donnal and Austin Hatch all pledged to Beilein prior to their junior seasons. Together, they make up the current No. 2 class nationally.
Michigan hasn't netted a verbal for 2014 yet, but Beilein and assistant coaches Bacari Alexander, LaVall Jordan and Jeff Meyer have certainly casted their net into the deep end of the recruiting pool.
Michigan presently has offers out to three top-50 players -- four-star shooting guard Devin Booker, four-star forward Keita Bates-Diop and four-star wing Trevon Bluiett.
Unlike years past, Michigan's recruiting pitch isn't about "starting" something special. Instead, it's about maintaining something special.
"It's cool to see all the potential that our class has, the class before us has and even (the potential) some of the other guys (in 2014 have)," Donnal told AnnArbor.com. "And I just can't wait to get up there."
With Michigan targeting more elite-level players each season, Beilein admits it's important to continue to look for depth wherever he can find it, just in case a few of those highly-touted talents opt for the NBA before their four years are up.
He's casting for bigger fish, and doing so with a much more souped-up rod and reel.
But Beilein's mission in recruiting hasn't changed. It's the same as it always was, it just lives in a bigger pond now.
"Whether or not they can play according to our rankings is the most important thing," Beilein says. "And also, what we need. No matter where people rank (a player), (who) gives us the chance to win games at a very high level?
"The rankings could be good, they could be bad. … But we have one way of looking at it, and it's how can we make Michigan the best."
Nick Baumgardner covers Michigan basketball for AnnArbor.com. He can be reached at 734-623-2514, by email at nickbaumgardner@annarbor.com and followed on Twitter @nickbaumgardner.
Want to stay connected to Wolverine basketball in your Facebook newsfeed? "Like" AnnArbor.com's Michigan Basketball News & Views.