Posted on
Fri, Feb 3, 2012 : 12:10 p.m.
Michigan State looking for 11th straight women's basketball win over Michigan on Sunday
By Rich Rezler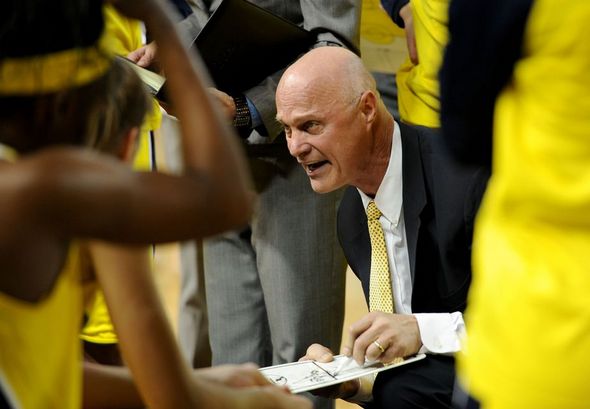 Angela J. Cesere | AnnArbor.com
Streaks. They're all the rage in the Michigan-Michigan State rivalry.
The Michigan football team has lost four straight to the Spartans for the first time since 1962.
On Sunday, the Wolverines' men's basketball team is seeking its first four-game winning streak against Michigan State since 1998.
But the mother of all streaks belongs to the Michigan State women's basketball team, which has beaten its cross-state rival 10 straight times and in 19 of their last 20 games.
The Spartans have a 58-18 all-time advantage in the series.
About the time the men's teams are wrapping up their 1 p.m. game in East Lansing, the women should be going through final warmups for their 3 p.m. tip Sunday at the Crisler Center.
"It's such a fun game, the rivalry with Michigan State," Michigan coach Kevin Borseth said after a 79-68 win against Northwestern on Thursday. "You circle it on your calendar and it's the reason you come to your in-state school.
"We're just excited because the crowd will be here, and it will be a huge win for our program if we can pull it out. That's just our game plan going in."
Borseth knows what it's like to snap a long losing streak to the Spartans. The first time he faced Michigan State -- on Jan. 13, 2008 -- his Wolverines ended a 10-game skid with a 64-55 win.
Since that day: 0-for-10, which includes losses in the 2008 WNIT and the 2010 Big Ten Tournament.
Michigan State (13-9, 5-4) beat the Wolverines 60-55 in East Lansing earlier this season, but Michigan (17-6, 6-4) still finds itself in the rare position of having a better overall record and Big Ten standing than the defending conference champion Spartans.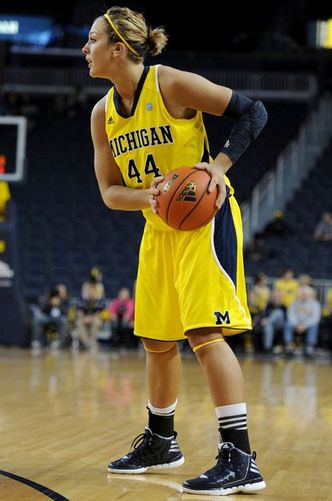 Angela J. Cesere | AnnArbor.com
Michigan State looked vulnerable to having its streak against Michigan snapped when it lost its fourth straight game at last-place Illinois last Thursday.
But Spartans coach Suzy Merchant may have found the spark her team has been looking for with a simple lineup switch.
Merchant moved senior guard Porsche Poole and sophomore guard Klarissa Bell into the starting lineup against No. 18 Penn State on Sunday and the Spartans pulled off an 83-77 upset.
Poole, who had been playing starters' minutes as the team's sixth player, poured in 32 points and was named the Big Ten Player of the Week. The little-used Bell replaced 6-foot-1 senior forward Courtney Schiffauer, giving the Spartans a smaller and quicker lineup.
Bell scored seven points and pulled down four rebounds in 30 minutes against the Nittany Lions, a team that beat Michigan 77-56 at the Crisler Center just three days earlier.
Merchant said Monday she'll stick with the smaller starting lineup. While it was intended to give the Spartans a boost on the offensive end, she thinks it will also help her team defend Michigan's inside-out game that tries to create matchup problems with post players guarding on the perimeter.
"Rachel Sheffer does a great job of scoring inside, but more particularly they do a good job of bringing her away from the rim and try to go one-on-one … against the other team's post player," Merchant said of Michigan's junior center, who leads the team in scoring at 13.3 points per game and is hitting 30-percent of her 53 attempts from 3-point range.
"This starting lineup that we have fits defensively the ability to match up with Michigan, and offensively bodes well, too."
Rich Rezler is a sports producer at AnnArbor.com. Contact him at richrezler@annarbor.com or 734-623-2553.