Posted on
Fri, Mar 16, 2012 : 5:59 a.m.
With time winding down, Michigan basketball captains Zack Novak and Stu Douglass eye one last run
By Nick Baumgardner
NASHVILLE, Tenn. -- Zack Novak and Stu Douglass don't want to talk about it publicly.
On the surface, Friday marks the start of the Michigan basketball team's third NCAA Tournament appearance in four seasons, and that's all that really matters.
But on the inside, for the two senior captains that helped lead the Wolverines back to relevancy, Friday officially marks the beginning of the end.
With time fading fast, finding a way beyond the tournament's first weekend is more important now than it's ever been before.
"At the end of the day, (Zack and I) have accomplished a lot and done a lot of things here," said Douglass, who will help lead No. 4 Michigan against No. 13 Ohio on Friday (7:20 p.m., TNT) during a Midwest Regional second round game. "But now, our backs are against the wall.
"We don't have any other opportunities to do this. And if we don't make a run, it'll be something that'll probably linger on forever."
Before the season began, Novak refused to discuss anything surrounding he and Douglass' final go at Michigan.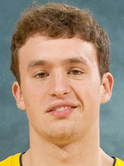 Earlier in the year, he spoke more about the 2011-12 season being the only chance this current Michigan roster had to be with one another, and that was far more important than his career's closing chapter.
But over the past few weeks, and especially lately, Novak said the task of ignoring the reality of the moment has become futile.
Time's running out, and he knows it.
"To fight it at this point would take more energy than it's worth," he says. "There are moments, and it'll be for like 10 seconds, like on the bus ride over here, when I'm like 'we're getting down to the end.'
"But you snap out of it pretty quick, and you try not to show that to any of the guys, because that's not what this is about. It's about the team."
Douglass, who will become Michigan's all-time leader in games played (136) once the ball tips Friday, echoed Novak's sentiment about trying his best to hide any type of senior moment emotion.
But like his fellow captain, it's basically a waste of time. The end is near, whether they like it or not.
So while they try not to let those emotions consume them this week, they have both allowed bits of that feeling enter their minds, more for motivational purposes than anything else.
"You really can't put it off anymore, there's nothing else in front of us," Douglass said. "But it's made me hungrier and more focused, and it adds a different element to that whole experience.
"But we're not looking ahead by any means at all, Sweet 16 talk or playing Temple or Florida State, we haven't thought about anything else but Ohio."
Throughout their Wolverine careers, Novak and Douglass have helped Michigan take plenty of -- what coach John Beilein described as -- "baby steps" back toward national prominence.
As freshmen, they helped Michigan snap a decade-long tournament drought. As juniors, they helped the program fend off a difficult season, willing the Wolverines back into their second tournament in three years.
And this season, Novak and Douglass will be the first Michigan captains to receive Big Ten championship rings since Roy Tarpley and Butch Wade scored some jewelry in 1986.
But the next step in the program's rebirth is clear.
The Sweet 16, and beyond.
Michigan hasn't been to a second weekend of the NCAA Tournament in 18 years -- when Douglass was a 4-year-old and Novak was 3.
"We've had a heck of a run here," said Novak, who added that he doesn't feel any extra pressure to perform this week. "This is all icing on the cake."
Douglass, on the other hand, doesn't have a problem with thinking about the future. He's not overlooking the task at hand, but rather using the prospect of an unsavory reality as motivation.
If the Wolverines can't muster a run this month, he'll never forget it.
And if they do, it'll be something he recalls forever.
"It's something you can't get back," he said. "This will be success or failure.
"And it will be one of my biggest memories."
The only thing left to do now is figure out whether or not it'll be a good one or a bad one.
Nick Baumgardner covers Michigan basketball for AnnArbor.com. He can be reached at 734-623-2514, by email at nickbaumgardner@annarbor.com and followed on Twitter @nickbaumgardner.
Want to stay connected to Wolverine basketball in your Facebook newsfeed? "Like" AnnArbor.com's Michigan Basketball News & Views.