Posted on
Mon, May 2, 2011 : 3:21 p.m.
Billboard mocking Ohio State's Jim Tressel appears along Michigan interstate
By Pete Bigelow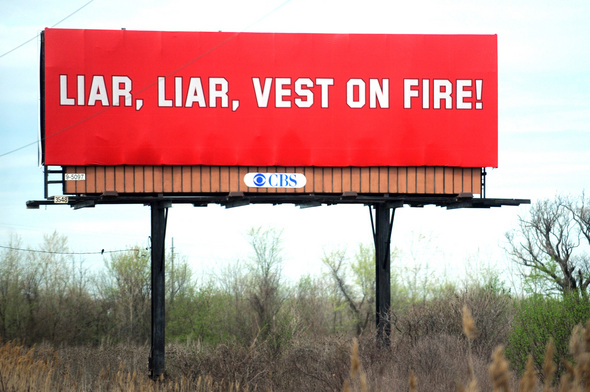 Melanie Maxwell | AnnArbor.com
There was a sense the Michigan-Ohio State rivalry had been rekindled when new Wolverines coach Brady Hoke installed a clock that counts down to the annual game inside Schembechler Hall.
Consider the bar raised once again this off-season.
Someone, ostensibly a Michigan football fan, paid for a billboard ad along Interstate 94 westbound outside Detroit near DTW that reads: "Liar, Liar, Vest On Fire!"
The sign, if you live under a rock, is a reference to embattled, sweater-vest-clad Ohio State coach Jim Tressel, who has been the subject of an NCAA investigation that produced a Notice of Allegations last week.