Posted on
Fri, Mar 16, 2012 : 2:05 p.m.
Rocko Khoury among 4 fifth-year seniors leaving Michigan football program, and more notes from Brady Hoke's spring practice press conference
By Pete Cunningham
Michigan football coach Brady Hoke was back in a familiar spot on Friday -- at the podium in Schembechler Hall, talking about the Wolverines.
On Saturday, Michigan will kick off its 14-practice spring camp, which culminates with the annual spring game on April 14 at Michigan Stadium.
Hoke sat down with AnnArbor.com sports reporter Kyle Meinke earlier this week to discuss the upcoming spring practice sessions. The second-year coach said some position changes have already been made and discussed how cautious he has been to assure the success the Wolverines enjoyed last season isn't of the fleeting variety.
Also, the eighth installment of our eight-part, position-by-position spring preview concluded today with the team's specialists. Check out that story, which includes links to the previous seven previews.
On Friday, Hoke answered more questions from the assembled media. Here is a recap of the hot topics, starting with the confirmation that center Rocko Khoury, punter George Morales, tailback Michael Cox and receiver Terrence Robinson are no longer with the team.
All four would have been fifth-year seniors, but plan to graduate in the spring with one year of eligiblity remaining. They'll be eligible to transfer and play immediately under the NCAA's postgraduate transfer program.
Backup linebacker Isaiah Bell also left the program, the university confirmed earlier this week.
Hoke opened his press conference by commenting on the tornado that touched down in Dexter on Thursday, saying "Our thoughts and prayers are with those folks that went through that."
Other topics addressed: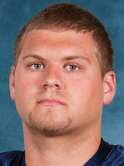 On attrition:
"We got some guys who are going to graduate. George Morales is going to graduate, Rocko (Khoury) is going to graduate, Terrence Robinson will graduate and Mike Cox is graduating."

On whether it was his decision or their decision or mutual:
"I think that's their decision (in every case)." Hoke said they could take advantage of NCAA postgraduate transfer rule.
Hoke would not specify if moving Ricky Barnum to center was because of his strength at that position or the weakness of others. He said the decision to move Barnum was made before Khoury's decision to graduate.

On how big the spring will be for defensive lineman Will Campbell:
"I think it's big, but I think he's made great progress…on how he looks and his leadership standpoint…The ability to slide from a three technique or a tackle position to a nose position is important."

On Craig Roh's move to strong-side defensive end:
"I think they've really embraced it. ... He was like 'OK, I get to eat a little bit more.' If someone said that to me, I'd be happy."

On the wide receiver position:
"There will be heavy competition and it will be competition. ... Jeremy Gallon is a guy who has shown some tremendous ability."

On the offensive line:
"I think there's some good competition, but at the same time I think you're going to see some improvement in some young guys, a guy like Chris Bryant ...and Ricky Barnum, we're going to start him at center, ... and Elliott Mealer getting the opportunity at the guard position and see how he ends up. (Michael) Schofield will go out to right tackle and obviously Taylor (Lewan) will play left tackle."

On expectations:
"Your expectations don't go down. They better increase, because the bar's going to be set high."

On having a highly regarded 2013 recruiting class:
"This is not an exact science because you don't really know what you get until they get here. This is a hard game to play and hard to be a championship teams and play."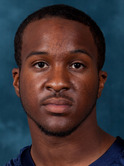 On sophomore running back Justice Hayes:
"He's a back. ... The good thing about him is he can catch the ball and has great explosion. He's a a guy who, kickoff returns, I think would be a guy we really want to look at and see if he can be that guy because he's got a gear to him that's a little different."

On the anticipated format of the spring game:
"It'll probably be a lot like last year to be honest with you. We'd love to have a true spring game, there's no doubt about it. ... Our numbers aren't where they need to be (on offensive and defensive lines, specifically in terms of scholarship players)."

On the holes the team needs to fill moving forward:
"When you look at where they were at, there's some obvious holes we have to fill, from the standpoint of defensive line, with the three seniors graduating at that position who played a lot of snaps for us last year."

General statement on status of the team:
"As far this team, Team 133, I think we have a lot of questions. I know I do. ... We've had a good winter, you can see some guys developing and working hard."
"They represented Michigan well and we're proud of them for that."
Pete Cunningham covers sports for AnnArbor.com. He can be reached at 734-623-2561, by email at petercunningham@annarbor.com and followed on Twitter @petcunningham.