Posted on
Thu, Mar 22, 2012 : 5:59 a.m.
With Fitz Toussaint back, Justice Hayes and other young RBs are focus in Michigan football camp
By Kyle Meinke
Joseph Tobianski | AnnArbor.com
One of the Michigan football team's top objectives last spring was to identify a lead tailback. It never did find its man in camp, and the search lingered well into the season.
Eventually, Fitz Toussaint won the job and was strong for the Wolverines during the Big Ten season. He returns this year as the presumed starter, which changes the dynamic of spring camp in a big way.
As in, Michigan doesn't have to ride him in camp like it did a year ago while trying to sort out the tailback rotation.
"Knowing that Fitz has been productive, we don't have to overuse Fitz in the spring, yet still try to improve him," offensive coordinator Al Borges said this week. "I'm not talking sit him on the sideline and let him watch. He's still playing now.
"But that being said, it isn't like last spring, where we have to run him and run him and find out what he can do. We kind of know what he can do."
Toussaint rushed 187 times for 1,041 yards and nine touchdowns last year. He eclipsed 100 yards in four of the five regular-season games in which he was the designated featured back, although gained only 30 in the Sugar Bowl win against Virginia Tech.
He became the Wolverines' first tailback to break the 1,000-yard rushing barrier since Mike Hart in 2007.
Having him back puts Michigan in a good spot, most notably because there are no questions going into next season about who will carry the load. That allows the Wolverines to expand schematically on what they did last year, rather than starting over.
Toussaint also will be fresher entering the season, since he's no longer fighting for his job every time he steps on a practice field. He said before the Sugar Bowl he was feeling a little worn out toward the end of the regular season, after what amounted to a seven-month job audition.
His return also offers the residual benefit of getting younger guys a longer look in spring camp, a luxury not afforded last year.
Vincent Smith is expected to be Toussaint's primary backup and could receive some of those practice snaps, although he's also a senior. Michigan knows what it is getting there, more or less.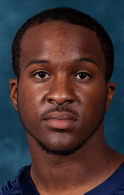 The big plus for the Wolverines is they can afford to focus on developing younger players who get lost in the shuffle during the season. That includes sophomore Thomas Rawls, who received 13 carries for 79 yards last year, and redshirt freshman Justice Hayes.
Borges said he is particularly intrigued by Hayes, a 5-foot-10, 176-pound speedster from Grand Blanc.
"We're going to take a good look," Borges said. "That's where we can use Justice now, is give Justice a chance to carry that ball (in spring), tote it a few times, get him in some pass protection situations," Borges said. "He's got some great receiving skills, see if he can do that.
"This is a big spring for him."
Kyle Meinke covers Michigan football for AnnArbor.com. He can be reached at 734-623-2588, by email at kylemeinke@annarbor.com and followed on Twitter @kmeinke.