Posted on
Mon, Aug 5, 2013 : 10:49 a.m.
2 restaurant buildings proposed for Briarwood Mall parking lot
By Lizzy Alfs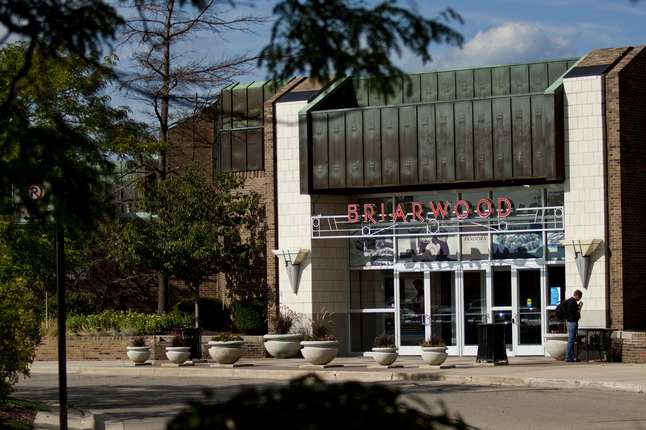 AnnArbor.com file photo
More updates are proposed for Washtenaw County's largest shopping center.
Briarwood Mall, located at the corner of Interstate 94 and South State Street in Ann Arbor, wants to construct two restaurant buildings on the parking lot on the east side of the Macy's department store. Macy's anchors the mall on its north end.
"(The restaurants) will be in an area of the parking lot, not connected to the mall, but very close," said mall manager Ida Hendrix.
Briarwood Mall owner Simon Property Group is proposing the restaurant buildings, which would involve rezoning the site from P (parking) to C2B (business district). The project would also include parking lot improvements, low energy LED parking lot lighting, landscaping enhancements and pedestrian connectivity.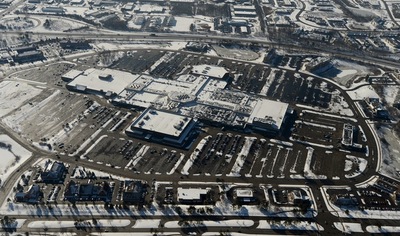 Melanie Maxwell | AnnArbor.com
Briarwood Mall is hosting a citizen participation meeting for the project on Aug. 15, at which mall representatives will reveal details of the plans and solicit feedback from the public.
Hendrix said the mall has negotiated deals with the two restaurants that would occupy the buildings, but she declined to reveal the tenants at this time.
"This has been in the works for a while — over a year," she said.
"We did not want to do just one restaurant, we wanted at least a pair. …Our customer has requested sit-down restaurants, and we wanted to get the right operators for this mall and this market. So we were able to pull it together now."
At more than 1 million square feet, the mall is the city of Ann Arbor's biggest taxpayer. The mall's taxable value has fallen by approximately $6 million since its $43.8 million assessment in 2010.
The restaurants proposal comes as the 40-year-old mall undergoes a series of renovations, including energy efficiency upgrades and new entrances with automatic entry doors. The last time the mall was renovated was a decade ago. (Read more about the renovation)
"There is a lot happening with our property," Hendrix said. "The renovation will be finished the end of October. We'll have our new entrances finished by then, and then this part of the project will be starting up, too, so it's an exiting time for our property."
The citizen participation meeting is scheduled for 5 p.m. on Aug. 15 in the mall conference room. Attendees should park near the Von Maur entrance.
Lizzy Alfs is a business reporter for AnnArbor.com. Reach her at 734-623-2584 or email her at lizzyalfs@annarbor.com. Follow her on Twitter at http://twitter.com/lizzyalfs.