Posted on
Thu, Nov 1, 2012 : 5:58 a.m.
Ann Arbor-based tech company continues international growth
By Ben Freed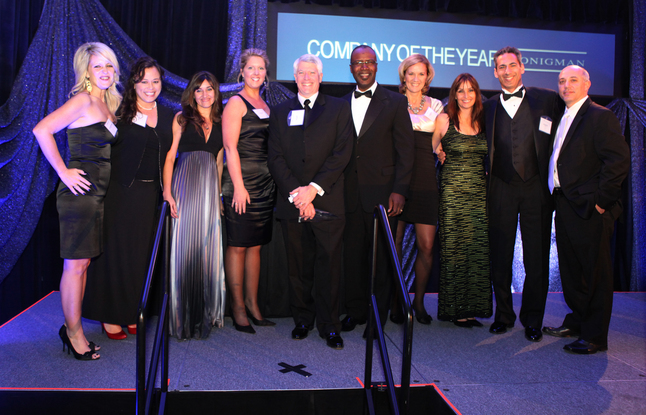 Jeff Sainlar | AnnArbor.com
ForeSee was the
Company of the Year winner
at last year's AnnArbor.com
Deals of the Year
event, but CEO
Larry Freed
said the company has not been resting on its laurels. The customer satisfaction firm has experienced growth of at least 25 percent
every quarter since its inception
, including the first two quarters of 2012, numbers 41 and 42.
With the constantly growing business, ForeSee has continued to expand in Ann Arbor while at the same time looking across the country and across the world for new opportunities. Freed said he'd added 35 to 40 employees thus far in 2012 and was looking to add another 15 to 20 before the end of the year.
"Expansion gives us great growth capability," he said.
"We work with large companies and help measure their customer satisfaction. We have about half of the Fortune 100 right now who are our clients."
ForeSee operates their headquarters in Ann Arbor on Green Road near Plymouth Road, but also has offices in Vancouver, New York City, and the United Kingdom. Freed said about 220 of the company's 260 employees are in Ann Arbor, and he intends to continue expanding both here and in other offices.
One of the company's newest endeavors is an agreement with a company to work as a "distributor" of their products in Brazil.
"We're really excited about this model and the economy down there," Freed said.
"We launched the partnership down there a couple of months ago on July 4. We have a team of about a half dozen down there getting everything going. We think this could be a great way to expand through other areas where we would have a more difficult time growing organically."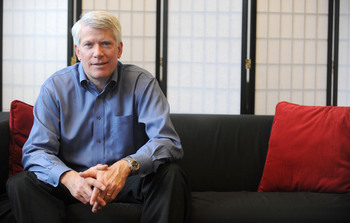 Angela J. Cesere | AnnArbor.com
The expansion to the UK was done by opening an official ForeSee office, and Freed said that having two different models available for expansion internationally is ideal.
ForeSee's core business of gauging online customer satisfaction, based on a version of the American Customer Satisfaction Index licensed from the University of Michigan 10 years ago, also has added new bells and whistles during the past year. Freed was most excited about a new session replay product that allows companies to go back and "replay" the action when a customer logs a complaint.
"It's like being able to go back and look over the shoulder of the customer who's having the problem. It allows us to go from analysis to visualization," Freed said.
"It speeds up internal acceptance of the problem and speeds up the ability to go in and troubleshoot a solution to that problem."
Freed said a customer approached him and told him after adding this program they were able to solve a problem whose fix led to $2 million per week in recaptured revenue.
ForeSee is looking at how take their technology and make it easier to use on mobile devices as well. Freed said the mobile market currently is the biggest growing trend on the horizon, and it's helping to eliminate old preceptions.
"In retail, everything used to be location, location, location. Technology is eliminating that," he said.
"Our customers and clients say you have to help us across all channels now. We see that 'omni-channel' relationship continuing to expand."
Despite all the changes and growth, Freed is committed to keeping his company in Ann Arbor. However, unlike software giant Barracuda Networks, he is not planning to move his offices downtown anytime soon.
"There's a part of me that says it would be great, and I wouldn't rule it out," he said.
"But I'm concerned with parking and the ability to have continued growth downtown. I think there are great things about being in an urban setting but it would be very tough for us to find a space big enough for us where we could also continue to grow."
Freed said that as long as the company continues to abide by its twin missions of satisfying its customers and being fiscally responsible, he foresees nothing but further growth in the future.
"It's easy to satisfy customers if you give your product away for free," he said. "But that's not very good business."
Ben Freed covers business for AnnArbor.com. Reach him at 734-623-2528 or email him at benfreed@annarbor.com. Follow him on twitter @BFreedinA2