Posted on
Sun, Aug 4, 2013 : 5:59 a.m.
Book printers fighting to stay competitive as industry changes
By Lizzy Alfs
Courtney Sacco | AnnArbor.com
Edwards Brothers Malloy's consolidation announcement last week contained a message: In order to stay competitive, the book manufacturing company needs to invest in its digital printing operation.
The 120-year-old Ann Arbor company is selling the 185,000-square-foot offset printing facility it developed on South State Street in 1954, and consolidating operations with its Jackson Road facility. The company's owners said the move will help Edwards Brothers Malloy adapt to a changing industry.
"Like most book printers, we've seen a decline in longer run offset business," said Edwards Brothers Malloy CEO John Edwards. "At the same time, our digital operation is growing at a 20 percent clip, so that is where we need to be investing for the future.
"Having two large offset facilities this close together that are not fully utilized just doesn't make sense, and we need to redirect resources to the side of the business that is growing."
Digital printing allows a manufacturer to print a single copy of a book and quickly deliver it back to the consumer, as opposed to long-run offset printing presses, which can print hundreds of thousands of books over a longer period of time.
Edwards Brothers Malloy isn't alone in these business adjustments; nationwide, book printers have been forced to adapt to changing technology and the rise of electronic books.
The annual BookStats study reports 457 million e-books were sold in 2012, compared to 10 million in 2008. Although e-book growth is slowing, digital books now account for about 20 percent of all book sales reported by publishers.
For many U.S. book printers, the recession and changes in the publishing world mean layoffs or closures as revenues drop.
In the Washtenaw County region, book manufacturers such as Edwards Brothers Malloy, Thomson-Shore and Sheridan Books are fighting to stay viable with strategic moves like mergers and technology upgrades.
Kevin Spall, CEO of Dexter-based Thomson-Shore, said the company has invested more than $5 million in technology in the last three to five years to support the digital printing of books.
"We see digital as a very real need for the industry," Spall said. "Our digital growth is 60 percent year-over-year for digitally produced books."
In its consolidation announcement, Edwards Brothers Malloy said it plans to install a new inkjet press in the next six to eight weeks. The company also took over the operation of an in-house digital print center for a publishing client in New Jersey, and plans to incorporate those operations into its digital facilities by October.
Edwards Brothers merged with Scio Township-based Malloy Inc. in 2012, resulting in Edwards Brothers Malloy.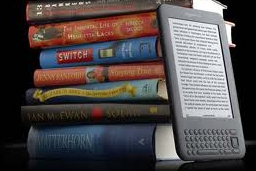 Meanwhile, Chelsea-based Sheridan Books in 2012
invested
more than $5.5 million in a new Hewlett Packard ink jet printing press, which allows the company to print orders as small as one or two books, and as large as 10,000.
"We have to re-equip ourselves with the right technology to be able to do the short run book production," the company's vice president of operations Tim Cotter Jr. told AnnArbor.com at the time.
Still, Spall said the demand for long-run offset books is "very healthy" and Thomson-Shore's run counts and number of print jobs have increased.
"You really need to have a really broad range of offerings and be very customer focused, and you need to adapt quickly to be able to support what that market is looking for," he explained. "It continues to be a challenge, but it certainly is an industry that is robust as it ever has been, in my opinion."
Spall said that because people are printing single copies of books today, the company has to work harder to make the same amount of money. Two years ago, Thomson-Shore would process 400 to 500 jobs per month, and today it processes 1,000 to 1,500 jobs per month.
He said book printers are also facing pricing pressures — and that's unlikely to change.
"The price we have to put out in the marketplace, without question, has gone done year-over-year and will continue," he said.
Other updates Thomson-Shore has made since 2008 include adding new binding lines, installing another traditional offset printing process, adding capabilities for leather-bound book editions and buying stampers and embossers.
"In the last two years, there has been a tremendous shift back towards high quality covers and jackets with lots of decoration and lots of stamping and lots of textures to try and grab the readers attention," Spall said.
It's also investing in book segments that are growing, such as cookbooks, children's books and art books.
"Our color press is busy for weeks," he said. "We need another one."
Lizzy Alfs is a business reporter for AnnArbor.com. Reach her at 734-623-2584 or email her at lizzyalfs@annarbor.com. Follow her on Twitter at http://twitter.com/lizzyalfs.