Posted on
Tue, Jul 30, 2013 : 4:25 p.m.
Ann Arbor book manufacturer to sell prominent South State Street facility
By Lizzy Alfs
A 120-year-old book printing company with headquarters on South State Street plans to consolidate its two Ann Arbor area operations.
Edwards Brothers Malloy announced Tuesday afternoon it plans to close its 185,000-square-foot manufacturing plant at 2500 S. State St., and consolidate operations with the company's 180,000-square-foot facility at 5411 Jackson Road. Some equipment will also be moved to the company's major printing facility in North Carolina.
The consolidation is expected to take six to 12 months.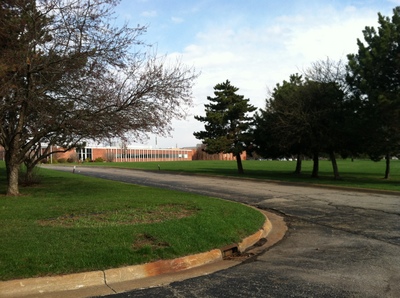 Lizzy Alfs | AnnArbor.com
Edwards Brothers Malloy's 16.7-acre South State Street property, which is located between Eisenhower Parkway and Stadium Boulevard, will be marketed for sale.
"It's a very difficult decision to make," John Edwards, CEO of Edwards Brothers Malloy, said in a statement. "My grandfather built the State Street plant and many of our employees have family members working here — I've known and worked with many of them my whole life."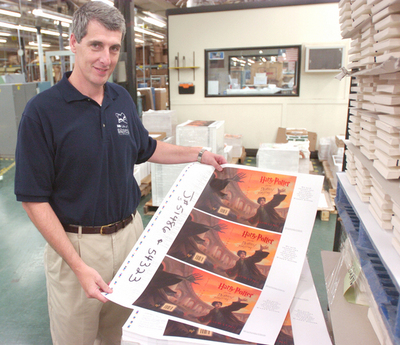 AnnArbor.com file photo
"But like most book printers, we've seen a decline in longer run offset business. At the same time, our digital operation is growing at a 20 percent clip, so that is where we need to be investing for the future. Having two large offset facilities this close together that are not fully utilized just doesn't make sense and we need to redirect resources to the side of the business that is growing," Edwards continued.
Edwards Brothers merged with Scio Township-based Malloy Inc. in 2012, resulting in Edwards Brothers Malloy.
Joe Upton, Edwards Brothers Malloy's vice president of sales and marketing, told AnnArbor.com on Tuesday that a "good share" of the employees working at the State Street facility will be moved to the Jackson Road facility. He estimated there are about 230 employees working on Jackson Road, and 350 employees working on State Street.
Meanwhile, some positions are being cut now, and additional positions may be identified for closure over the next year, a news release says. Upton said employees were notified this week of the consolidation.
"A number of employees are going to move from the State Street location over to Jackson Road," Upton said. "We don't know right now the final number."
"As this unfolds and we understand as it goes through the consolidation what our staffing levels will be and what we'll need, we'll have better pictures."
He called the consolidation an "emotional moment" for the company, but said the move will allow Edwards Brothers Malloy to remain competitive and invest in its digital printing business.
"Particularly for the people that work on State street and for the Edwards family, this is an emotional moment to decide to close State Street," he said. "For a lot of people who have worked there, that's the only place they've worked."
He continued: "From a strategic planning perspective, this is a very good thing for the company because it will help us be a stronger, more viable competitor in our industry. It helps us concentrate on the side of the business that is growing — the digital printing."
Edwards Brothers Malloy owns its 16-acre property on South State Street, which has vacant land west of the 185,000-square-foot building. Local developers and real estate experts — and Ann Arbor's South State Street Corridor Plan — suggest the land could support a multi-family development if it were rezoned. The building is also surrounded by property owned by the University of Michigan.
City of Ann Arbor records show the State Street property has an assessed value of $3,069,200 for the 2013 taxable year. The company paid $182,266 in property taxes for the State Street site in 2012.
Upton said it made sense to sell the State Street property because it's the company's most valuable real estate asset. Over the years, the company has also been approached by a few developers interested in the property, he said.
"We've been approached by a couple of developers with a variety of options that they're considering, but as of now, we have not entertained any serious offers. We've just had some casual interest," he said.
"People have talked about office space, they've talked about multifamily residential, and they've talked about even retail on the site. We know there are people interested, but as of right now, there are no serious plans or offers on the table," he continued.
Upton said the University of Michigan expressed interest in the property several years ago, but the university has not made an offer on the property.
Lizzy Alfs is a business reporter for AnnArbor.com. Reach her at 734-623-2584 or email her at lizzyalfs@annarbor.com. Follow her on Twitter at http://twitter.com/lizzyalfs.