Posted on
Fri, Feb 1, 2013 : 5:56 a.m.
Ann Arbor produces 7th most patents per capita in U.S.
By Ben Freed
While politicians are "reinventing Michigan," Michiganders continue to invent new products. Ann Arbor has the seventh highest rate of patents per capita in America and Detroit companies were awarded the 10th most patents overall according to a report released Friday by the Brookings Institution.
Detroit, and the Southeast Michigan region, already was recognized as a patent hub when the first satellite United States patent office was opened in July 2012.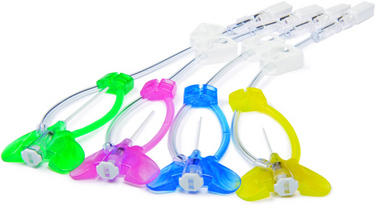 Courtesy Tangent Medical
The report,
Patenting Prosperity
, used patent production as a measure of innovation, and examined the relationship between the level of innovation and economic growth in metropolitan centers.
"There's always been broad philosophical agreement amongst economists and policy-makers that innovation is an important part of economic growth," co-author Jonathan Rothwell said.
"But it's incredibly difficult to gather evidence in support of that theory because innovation is so tricky to measure… Patents offer an intriguing way of getting at this question."
Rothwell said that while not every invention is patented, many of the most important technological breakthroughs do get patent protection, especially when they are going to be commercialized. That link to commercialization resulted in a strong correlation between patents and economic growth.
"We were actually surprised just how strong the relationship was at the metropolitan scale," Rothwell said.
The relationship was especially strong with "high quality" patents that Rothwell said were determined by how many claims were made for each patent and how many times those patents were then cited in later patent applications. Ann Arbor ranks 65th amongst metropolitan areas in claims per patent granted and Detroit ranks 120th.
"This is in large part because auto industry patents tend to be of lower commercial value than patents that go into smartphones or satellite technologies," Rothwell said.
"Ann Arbor does better than Detroit because it's more diversified. The University of Michigan is involved in a lot of patenting in biotech and other sectors that tend to have higher values per patent."
It's not all good news for Ann Arbor in the report. The area ranked 223rd in the country in gross domestic product per worker at $80,474. The local economy also underperformed in productivity growth compared to the national average of metropolitan areas. GDP per worker only grew 1.1 percent in Ann Arbor as opposed to 1.4 percent across the country.
As people like to point out, Michigan has long been a center of innovation thanks to the automotive industry. That history of patent production actually may have held back economic development in Michigan in recent years. Rothwell said stagnation in patenting performance even at a high level may generate fewer job opportunities than a place that starts a little bit lower but is able to reach that same level through rapid growth.
"Many places in the Southwest that were low patenting metro areas were able to experience rapid job growth initially, but then saw huge spikes in unemployment when the economy slowed because they had no exports to rely on," he said.
"Places that were more steady were better positioned to weather the recession but didn't enjoy the extremely low unemployment rates that some areas did."
The top patent producers in the Ann Arbor area according to data collected for the report are General Motors, Ford, and the University of Michigan. The area also has the 12th most Small Business Innovation Research (SBIR) awards in the country.
The awards, given by the government, are grants that help early stage companies do more research and development that can lead to commercial products. Rothwell said many SBIR companies are either acquired by larger corporations or exponentially grow themselves.
"You see a lot of SBIR grantees around research institutions," he said. "It's where you often find companies that are on the cutting edge of technological changes."
Ben Freed covers business for AnnArbor.com. You can sign up here to receive Business Review updates every week. Reach out to Ben at 734-623-2528 or email him at benfreed@annarbor.com. Follow him on twitter @BFreedinA2