Posted on
Sun, Jan 31, 2010 : 5:59 a.m.
Ann Arbor region's Accuri Cytometers following same blockbuster path as HandyLab
By Nathan Bomey
Accuri Cytometers is on track to become the next HandyLab for the Ann Arbor region.
It may be hard to replicate HandyLab's blockbuster $275 million acquisition in late 2009. But Accuri on Friday took one step toward becoming the region's next big success story by hiring HandyLab's former CEO, Jeff Williams.
Williams will replace Jennifer Baird, Accuri Cytometers' founding CEO, who earned statewide attention for steering the firm from inception in 2005 to commercialization of its cell analysis device.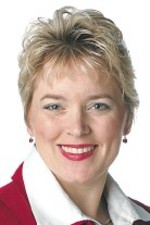 From 2008 to 2009, Accuri tripled its revenues to more than $10 million.
Baird's resignation is sure to be viewed as puzzling to some who have observed her rise to statewide recognition as an entrepreneurial leader. Her presence in advertisements by the Michigan Economic Development Corp., for example, is one sign of her visibility.
But Baird, who maintains an ownership stake in Accuri, said she supported the transition and believes it's critical to Accuri's development.
"Jeff and I have known each other for years. He's got great skills (to support) the company's growth," Baird said. "It gives me the opportunity to pay attention to some of my other entrepreneurial ventures."
Company officials described the move as a mutual decision because Baird is better suited to lead early-stage companies and Williams has experience shepherding a company to acquisition or public offering.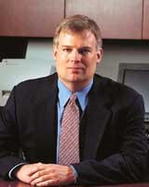 It's reasonable to conclude that Williams' mission at Accuri will be similar to his mission at HandyLab: Get the company ready for acquisition. Williams declined to comment.
Tim Petersen, an Accuri board member and managing director of Ann Arbor-based Arboretum Ventures, an Accuri investor, said an acquisition is unlikely in 2010.
But he acknowledged that the company's venture capital backers would eventually seek an exit, which typically refers to a public offering or acquisition.
"There's no plan to sell the company right away," he said. "We're going to grow it."
The similarities between Accuri and HandyLab are hard to miss:
Both companies boast disruptive technology that aid researchers and doctors in various medical processes. Accuri sells a cell analysis device, and HandyLab's rapid detection infection system attracted interest from a variety of large biotech bidders.
Accuri and HandyLab both employ a similar number of workers. HandyLab had about 60 when it was acquired by Becton, Dickinson and Co., and Accuri has about 80, mostly at its Scio Township headquarters.
Both companies are backed by venture capitalists. They ultimately need to reap a return on their investment to please their own institutional investors.
When BD acquired HandyLab, it was natural to fear that Williams would flee the state - a trend that depresses economic development leaders who say that fostering a strong roster of entrepreneurial management is critical for boosting the state.
So, keeping Williams in the Ann Arbor region is a coup.
It's similarly reassuring that Baird plans to stay here too. She's also CEO of another startup company called Sonetics Ultrasound Inc., which is based out of Accuri's offices but not owned by Accuri.
The relatively quiet firm received a $144,873 grant from the $787 billion federal economic stimulus package last summer.
The company is developing diagnostic ultrasound technology.
"We're not real public about where Sonetics is at the stage of the technology development," Baird said, "but we're getting close."
Perhaps Sonetics will be the next Accuri.
Contact AnnArbor.com reporter Nathan Bomey at (734) 623-2587 or nathanbomey@annarbor.com. You can also follow him on Twitter.