Posted on
Fri, Jan 21, 2011 : 4:30 p.m.
Ann Arbor SPARK faces leadership exodus to MEDC
By Nathan Bomey
Economic development group Ann Arbor SPARK faces a sudden leadership exodus as a direct result of SPARK co-founder Rick Snyder's ascension to Michigan's governorship.
But the group's remaining leaders said the transition would not prevent the organization from playing a key role in the reconfiguration of the state's economic development strategy - a process that is being modeled after SPARK itself.
Melanie Maxwell | AnnArbor.com
Snyder, a Republican who took office Jan. 1,
recruited SPARK CEO Michael Finney
to become CEO of the
Michigan Economic Development Corp.
Finney then turned around and hired two key SPARK executives to join MEDC: Elizabeth Parkinson, SPARK's vice president for marketing and public relations, and Amy Cell, the group's vice president for talent enhancement.
The exodus of those three leaders means the makeup of SPARK's executive leadership team will change dramatically. Their departure leaves just two vice presidents in place on a staff of 17.

SPARK chairman Stephen Forrest, the University of Michigan's vice president for research, said his top priority is hiring a new CEO. SPARK's board, which will hire the CEO, has set up a search committee to solicit applications and vet prospective leaders.
Several people familiar with the national search said applications are flooding in for the job, which paid Finney about $259,000 in total compensation in 2008.
When Finney's departure was announced Dec. 13, SPARK said it wanted to find a permanent replacement by April 1. But Forrest now says he'd like to hire a CEO in March - even before that if possible.
"This is a time of what I believe is substantial opportunity," Forrest said. "Of course we hate to lose Mike and Elizabeth and Amy, but that's just a testament to how good SPARK is and how important SPARK has been for the state. They're taking our model and moving it to the state."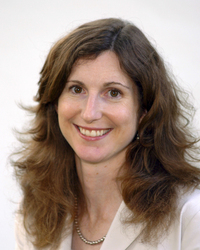 The appointment of Finney, Parkinson and Cell to executive posts at the MEDC is further indication that the complexion of MEDC's services will look like a statewide version of SPARK's activities.
During the State of the State, Snyder specifically cited SPARK's job posting services, incubators and small-scale investment funds as examples of services that should be encouraged and promoted by MEDC.

"Those are some of the resources that are available in a strong entrepreneurial ecosystem," Finney said. "We have a chance to really help communities that don't have those resources embedded in them right now."
SPARK, which has 17 employees, also will be impacted by Snyder's plan to reconfigure the MEDC.
Among the elements of that plan is a concept in which some MEDC employees would be physically located at local economic development agencies - SPARK's office, in this case - to better coordinate activities.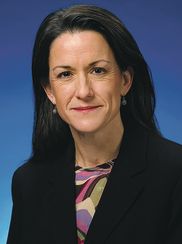 Interim SPARK CEO Skip Simms, formerly vice president of entrepreneurial business development, said it was unclear exactly how that arrangement would play out, but he likes the idea.
"I think the days of the MEDC doing their thing without us knowing it, and vice versa, are over," he said. "This will be their home, and we will do everything in total tandem, and we're going to eliminate duplication. Each other is going to know what the other is doing. That's a huge plus."
In the meantime, Simms said SPARK is actively seeking applicants for the VP positions and that hires may be made before the next CEO is in place. He declined to say whether he's a candidate for the permanent CEO job.
Simms said SPARK is "still rolling along and nothing's slipping through the cracks." He said the leadership exodus is a chance to reassess the group's processes and make "subtle changes."
Simms said SPARK would "make some modifications on how we do things, not in what we do, just in how we do it. But in the meantime, I don't think the public will notice any difference in terms of what we do, how we do it and productivity."
One of the key services SPARK plans to maintain is its efforts to connect talented employees with fast-growing companies that are hiring, which Cell was running. As part of that service, SPARK distributes a free weekly newsletter of high-knowledge job openings to a list of about 4,000 subscribers.
"When companies are looking to expand or move here, obviously they're in growth modes and they're hiring people," Simms said. "The No. 1 thing they're looking at when they're determining where they're going to expand and grow is: Is the talent there? That is even more important than any tax credit. It's even more important, in most cases, than capital."
SPARK's $3 million operating budget includes about $1.3 million from the Local Development Financing Authority, a board that distributes a pool of tax dollars designed to generate economic activity in Ann Arbor and Ypsilanti.
It also includes about $350,000 from the University of Michigan, $250,000 from Washtenaw County and $75,000 from Ann Arbor. Other municipalities such as Saline, Ypsilanti, Ann Arbor Township, Superior Township and Ypsilanti Township collectively provide $60,000 to $70,000. Eastern Michigan University provides $60,000 for one of SPARK's incubators.
Other funding sources include companies like Google, DTE Energy, the Bank of Ann Arbor, ProQuest, McKinley, United Bank & Trust, Thomson Reuters, CFI Group, Arboretum Ventures, Fifth Third Bank, First Martin Corp., NSF International, Honigman Miller Schwartz and Cohn, GDI Infotech and Flatout Bread.
Forrest recently said SPARK's funding was stable and that Finney's departure would have no measurable impact.
"I can say that at SPARK we always worry about funding, and it's going to be a very strong focus of any new leader, including Skip in the interim, to make sure our funding sources are stable," he said.
Contact AnnArbor.com's Nathan Bomey at (734) 623-2587 or nathanbomey@annarbor.com. You can also follow him on Twitter or subscribe to AnnArbor.com's newsletters.