Posted on
Tue, Jan 15, 2013 : 5:58 a.m.
Ann Arbor's Metamorphosis Salon relocating after Running Fit owner buys building
By Lizzy Alfs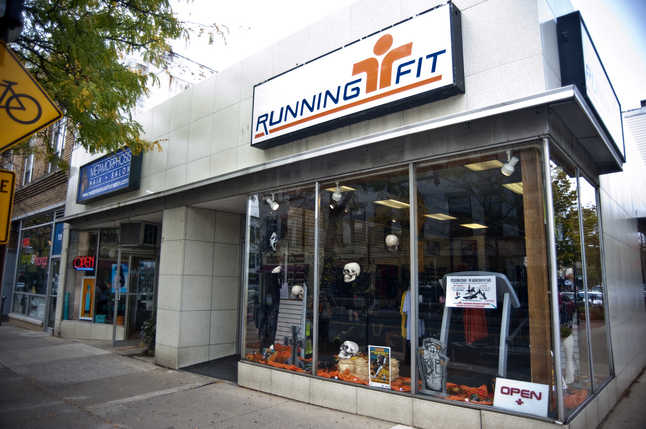 Joseph Tobianski | AnnArbor.com
The 35-year-old
Metamorphosis Salon
in downtown Ann Arbor is planning to relocate in the next few weeks.
Owner Darlene Strasburg is moving her salon from 121 E. Liberty St. a block east to 255 E. Liberty suite 231, located in the lower level of the Afternoon Delight building.
"I'm moving as soon as I can get all the final stuff done on (the space)," Strasburg said. "It will be business as usual…same name, same number."
The decision to relocate comes several months after Running Fit President Randy Step purchased the space at 121 E. Liberty, which is adjacent to his downtown store, for $295,000 from former owner Vasiliki Stamoulis. Step now owners the entire 2,666-square-foot building on the corner of East Liberty and South Fourth Avenue.
Step, who did not return requests for comment, told AnnArbor.com in September that he was considering expanding or altering the building in some way. He was also planning on raising Strasburg's rent to an annual $29 per square foot plus taxes, insurance and maintenance, which is significantly more than what she has been paying for years.
"I've always wanted to own the whole building because of the air rights," he said. "I'm one of the only one-story buildings downtown…I would like to explore the option of building above. I have met with some architects about going up."
Because the building is located in Ann Arbor's Main Street Historic District, any addition would be limited in size and would have to be set back from the building's facade.
It's unclear what Step's plans are for the 800-square-foot space that Metamorphosis is vacating. He has expressed interest in creating a community room for runners and classes that take place at the downtown store.
Lizzy Alfs is a business reporter for AnnArbor.com. Reach her at 734-623-2584 or email her at lizzyalfs@annarbor.com. Follow her on Twitter at http://twitter.com/lizzyalfs.