Posted on
Thu, Aug 22, 2013 : 5:58 a.m.
Arbor Hills shopping center opens Thursday: 5 things you should know
By Lizzy Alfs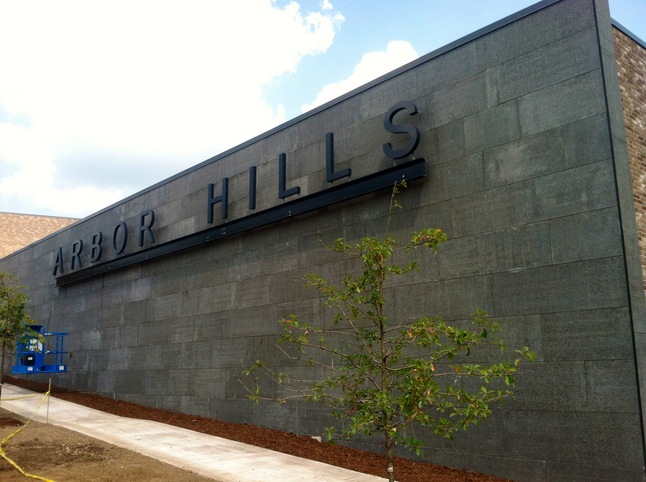 Lizzy Alfs | AnnArbor.com
Years of planning and months of construction are winding down, and the new Arbor Hills shopping center is prepared to welcome its first customers on Thursday morning.
The 90,700-square-foot, four-building boutique shopping center on Washtenaw Avenue between Platt Road and Huron Parkway will celebrate its grand opening starting at 10 a.m. on Aug. 22.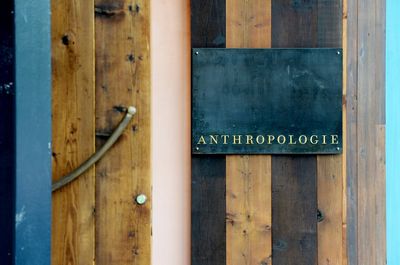 The Anthropologie storefront at Arbor Hills crossing center
Here are 5 things you should know about the shopping center's opening:
Select stores open Thursday
Arbor Hills has 18 confirmed tenants, which includes a mix of national retailers, a regional pizza restaurant and several local businesses.
Arbor Hills development on Washtenaw Avenue
The developers have 18 signed leases, including national, regional and local tenants
Restaurant tenants in the center include Pizzeria Biga and Zola Bistro — a restaurant by the owners of downtown Ann Arbor's Cafe Zola.
North Shore Properties Group's Max Reiswerg, one of the Arbor Hills developers, said he's negotiating a lease with a high-profile restaurant user for one of two remaining spaces in the shopping center.
Eleven tenants in Arbor Hills will open on Thursday, while the remaining seven are still working on individual build-outs and will open in the next two months.
Tenants opening Thursday are: Glassbox Coffee & Juice, Madewell, My Urban Toddler, Hot Mama, Running Fit, Sur La Table, lululemon, The North Face, V2V, Paper Source and Anthropologie.
Parking at the center
The City of Ann Arbor approved the Arbor Hills site plan with 310 parking spaces.
The center diverges from the typical shopping center layout — with buildings set far back from the road and a sea of parking in front. The parking spaces at Arbor Hills are dispersed next to and behind the four buildings on the site.
For a shopping center the size of Arbor Hills, the city requires a minimum of one parking space per every 310 square feet of gross floor area. City planning manager Wendy Rampson said Arbor Hills provides one space for every 290 square feet of gross floor area — slightly more than what is required by ordinance.
"Tenant mix will have something to do with how crowded the parking lot feels, but the goal is to have enough parking spaces to serve the uses without requiring unused pavement," she wrote via email.
She also noted a bus pullout was added in front of the shopping center and the new traffic signal will allow pedestrians to safely cross Washtenaw Avenue. The Huron Village shopping center anchored by Whole Foods Market is located across the street from Arbor Hills.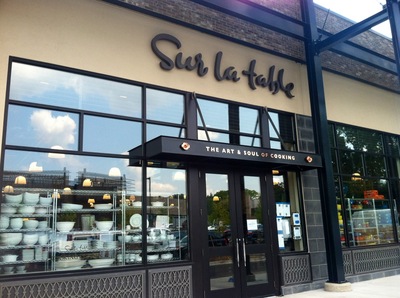 Lizzy Alfs | AnnArbor.com
"The (Huron Village) center continues to be highly successful, which indicates that customers are willing to spend a moment or two looking for an open parking space. We anticipate that Arbor Hills will adapt in a similar way if customers express concerns about the availability of parking," she said.
New traffic signal is operational
The new traffic light at the intersection of Platt and Washtenaw is now fully operational. Before drivers reach the signal, they are met with a traffic sign that notifies them of the light.
Drivers should also note, there are no left turns directly out of the shopping center onto Washtenaw Avenue. To turn left, drivers should use the Platt Road exit.
Deals and giveaways
For deal-savvy shoppers, several Arbor Hills tenants will offer discounts and freebies on Thursday and throughout the weekend.
Promotions include: Madewell — a casual women's clothing and accessories retailer owned by J.Crew — will offer the first 50 shoppers on Thursday a mystery discount between $25 and $250; My Urban Toddler will have raffles, giveaways and special sales through Labor Day; the first 50 customers at Hot Mama boutique on Thursday will receive gift cards and all shoppers will receive 15 percent off every purchase through Aug. 25; specialty cookware retailer Sur La Table will offer special demonstration cooking classes for $5.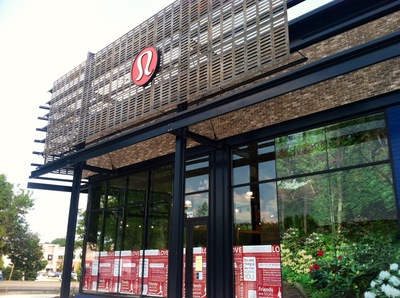 Lizzy Alfs | AnnArbor.com
Group fitness classes
Yoga-inspired clothing store lululemon athletica regularly offers free fitness classes at its stores.
To celebrate the Ann Arbor store opening, lululemon will host three group events on opening weekend: a 5k trail run on Aug. 24, a CrossFit class on Aug. 24, and a "Go W/ The Flow" Vinyasa yoga class with Ben Rivet and Tori Reynolds on Aug. 25. (See more details on the lululemon Ann Arbor website)
Running Fit, an Ann Arbor-based retailer with eight stores in Michigan, offers classes for new runners, half and full marathon runners and children. Owner Randy Step said the new store on Washtenaw Avenue plans to regularly host group runs. (For updated information on running groups, visit the Running Fit website)
Lizzy Alfs is a business reporter for AnnArbor.com. Reach her at 734-623-2584 or email her at lizzyalfs@annarbor.com. Follow her on Twitter at http://twitter.com/lizzyalfs.