Posted on
Mon, Aug 19, 2013 : 5:58 a.m.
Arhaus Furniture sets opening date for new Ann Arbor store
By Angela Smith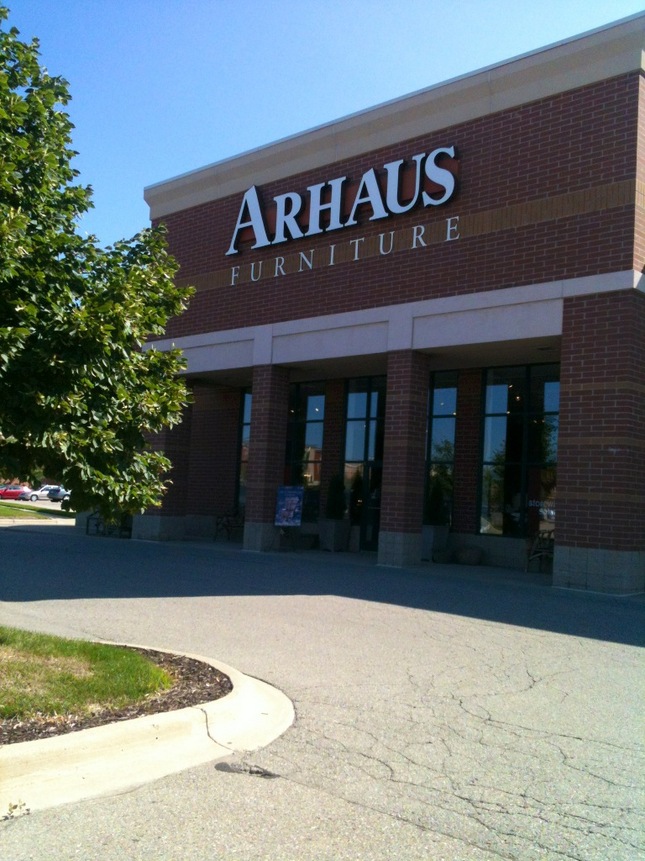 photo by Angela Smith for AnnArbor.com
(Editor's note: Arhaus now will close Sept. 6 in Arborland, according to updated information from the company.)
Arhaus Furniture is making the move from Arborland Shopping Center down the street to Arbor Hills Crossing.
The move just more than a mile west on Washtenaw Avenue is something that will give the store increased visibility, and a chance to join a group of high-end tenants in the new center, according to Company COO Greg Teed.
Arhaus markets sustainable one of a kind furniture and accessories that are handmade by artisans all over the world.
"We have not and will not use wood that is harvested from non-sustainable resources," says chairman and CEO John Reed.
The Arborland location, at 3755 Washtenaw Ave, has been in Arborland for nearly 10 years. It will remain open through Sept. 6, and no changes in employment are expected.
The new location, at 3010 Washtenaw Ave., will be nearly the same size, but shoppers will note a newly designed show room featuring two levels.
The new Ann Arbor store will include a combination of marble and oak floors, a commanding river rock fireplace, hand-carved teak panel walls and hand-forged wrought iron gates.
According to a press release, doors open at 10 a.m. at the Arbor Hills Crossing store Friday, Sept. 20, with gift bags for the first 250 shoppers.
Customers are also invited to browse the store's vignettes and complete a wish list of "must-haves" to be registered to win a $2,500 Arhaus gift card and in-home design consultation.The winner will be announced at the retailer's grand opening celebration, Thursday, Oct. 3, 6 p.m. to 9 p.m.—featuring complimentary cocktails and hors d'oeuvres. RSVP to party@arhaus.com.
Arhaus opened its first store in Cleveland in 1986. There are now are 45 locations nationwide, and one other in Michigan, at the Somerset Collection in Troy.
Arbor Hills Crossing opens on Thursday.
Meanwhile, the 14,420-square-foot Arhaus store in Arborland is one of two stores in the east Ann Arbor shopping center available for lease, according to owner Amcap.