Posted on
Sun, Apr 7, 2013 : 5:57 a.m.
Dance studio Arts In Motion partners with Wild Swan Theater in new location
By Angela Smith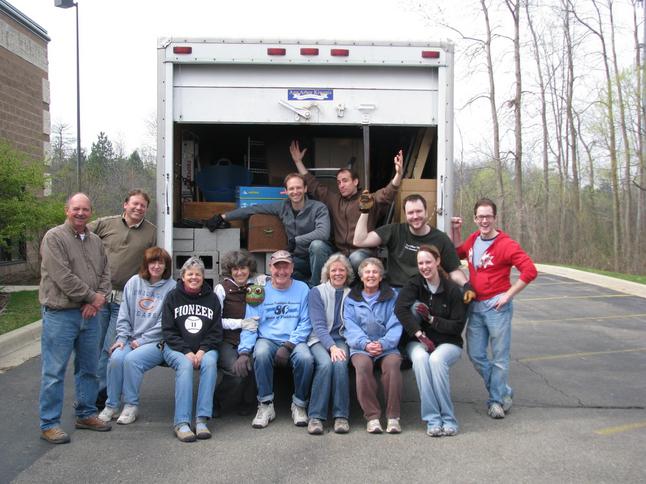 photo courtesy of Wild Swan
Amanda Stanger-Read
and husband
Scott Read
opened their dance studio
Arts In Motion
in 2001. This month, the studio is preparing for its biggest expansion yet when it partners with Wild Swan Theater in a new location.
"We opened Arts in Motion in 2001 (at 2841 Boardwalk Drive) with 35 students and over the next 6 years grew the studio to 250 students," says Stanger-Read.
The Reads expanded their lease to include the adjacent property, which allowed them to build out a third dance studio space and three smaller rooms for private music lessons. "We were excited to have a third dance studio and were happy to be able to offer our families the convenience of dance and music lessons in the same location. Unfortunately, this transition happened in the fall of 2008 when the economy in Michigan took a turn for the worse. And although our space expanded (and our overhead) our enrollment did not."
Stanger-Read was happy with the size of her dance company, but realized that the current situation was not economically viable. "I realized that to improve our bottom line I would have to almost double our enrollment, but that would turn our family oriented, friendly studio into a dance factory and that was not ever what I intended for the studio. So, Scott (my husband, co-teacher and co-owner) and I started looking for suitable places to move."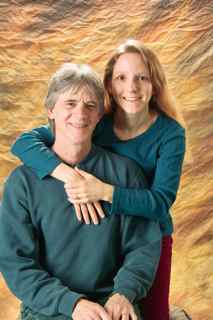 Amanda and Scott met as students in the University of Michigan Dance Department and were married in 1995. Scott grew up in Ann Arbor, and began dancing as a 16 year old experienced in gymnastics and skating. He received his degree in kinesiology and a physical education teaching certificate with a minor in dance. Amanda began dancing as a preteen in New Jersey. She went on the study dance at Barnard College in NYC, and moved to Ann Arbor to complete her MFA at U-M.
Stanger-Read also met Hilary Cohen, Sandy Rider and Michelle Trame-Lanzi of Wild Swan Theater while at University of Michigan. "(Over the years) I've performed with them in several shows and assisted with choreography occasionally. I knew they were looking for a new space as well and we started talking about the possibility of sharing."
The move felt to Stanger-Read like a perfect opportunity. The new studio space is the same size as Arts in Motion's current studio, but will be shared with Wild Swan Theater. The 4,800-square-foot area is being designed to fit the needs of both businesses: two big studios with barres, a sound system, mirrors, and a 'sprung' floor designed to be flexible to prevent injuries. Two bathrooms, a reception/lounge, ample parking and a convenient, accessible location also were assets that were important in selecting a new space.
"The collaboration with Wild Swan will bring some new energy to the studio. We hope to combine forces to create some musical theater camps and would like to create possible performing opportunities for our students." Wild Swan Theater will be using the studio space on weekday mornings and one afternoon, Arts In Motion will be able to offer its full roster of dance classes (but will no longer offer private music lessons) beginning with a Spring Session that begins on April 8.
Arts in Motion's full class schedule can be viewed on its website. The school offers adult and child group and private lessons. The webpage also has information on specialty courses like Ballroom Dancing, Fitness, Irish Dancing, Special Needs Dance Classes, and its own Student Dance Company.
The new Arts In Motion Dance Studio opens Monday, April 8 at 6175 Jackson Road, Suite B, Ann Arbor, MI 48103.
Angela Smith is a freelance reporter.