Posted on
Thu, Nov 29, 2012 : 5:57 a.m.
Bill's Beer Garden in downtown Ann Arbor will close for the season Sunday
By Lizzy Alfs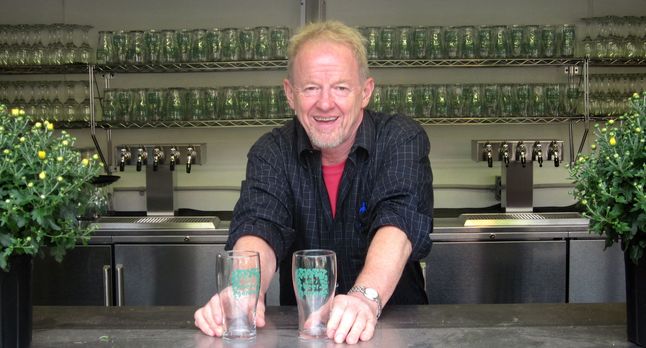 Photo courtesy of Phillis Engelbert
With winter on its way and the cold weather settling in, the days are limited for downtown Ann Arbor's
new outdoor beer garden
.
Bill's Beer Garden, located in the parking lot of Downtown Home & Garden, plans to close for the season on Sunday, Dec. 2.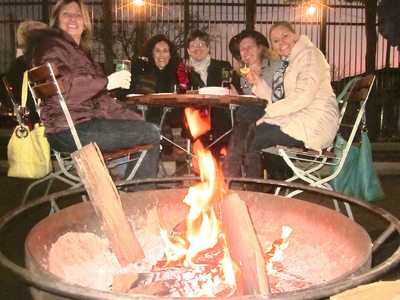 Courtesy photo
"It's hard to imagine it having gone much better in terms of the overall experience," said Bill Zolkowski, who operates the beer garden with Downtown Home & Garden owner Mark Hodesh. "I think that we have a formula that's going to work very well."
The garden, which has two open-air pavilions with seating and an enclosed pavilion for the bar, opened Oct. 18 after Zolkowski and Hodesh received liquor license approval. There is a rotating menu of Michigan craft beers and geographically diverse wines. Customers are encouraged to bring food over from the neighboring Mark's Carts outdoor food courtyard, which is now closed for the season.
In its short first season, Zolkowski said customers were very receptive, particularly on warmer days.
"I think the short test we gave it indicated a whole lot of people like what we do and a lot more people are going to discover us," he said.
"When the temperature goes down, the crowd goes down. But what I'm hoping is people will come to find out it's a pretty pleasant experience between the fire pits and heat in the pavilions; we keep people pretty toasty," he continued.
When temperatures reached 50 degrees and higher, the picnic benches and tables at the beer garden were often filled to capacity.
Zolkowski said for next season, they plan to make some internal changes to help things flow more smoothly when it's crowded. They'll adjust things inside the enclosed pavilion, take orders from people standing in line and build a walk-in cooler.
"We learned a lot about how to handle the place…we're going to hasten things greatly," he said.
For its final weekend, the beer garden will have the following hours: Thursday 5-11 p.m., Friday 5-12 p.m., Saturday 5-11 p.m. and Sunday 4-9 p.m. On Saturday, drinks will be $1 off and Bill's Beer Garden will donate $1 for every drink sold to Alpha House.
Check out the Bill's Beer Garden website for its beer and wine selection.
Lizzy Alfs is a business reporter for AnnArbor.com. Reach her at 734-623-2584 or email her at lizzyalfs@annarbor.com. Follow her on Twitter at http://twitter.com/lizzyalfs.