Blockbuster Video store on Plymouth Road in Ann Arbor to close
Posted on Thu, Feb 24, 2011 : 6:32 p.m.
Blockbuster will close its video store in Traver Village, a manager confirmed Thursday evening.
The store's liquidation sale starts at 10 a.m. Friday.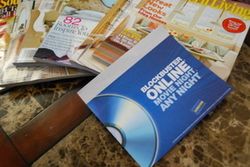 Photo courtesy of Blockbuster Inc.
The store is the only one in Ann Arbor to close, the manager added. No other information about the store closing was available.
The store is at the prominent endcap of the northside Ann Arbor retail center, which is anchored by Kroger, at Plymouth and Nixon Roads.
Landlord First Martin Corp. says the store is expected to stay open until April 10.
Blockbuster has been in bankruptcy, raising the question over which stores would survive. The latest news coming from the company came this week when the courts approved its $290 million sale to a group of its debtholders.
The bankruptcy - a Chapter 11 filing for reorganization - could still be converted to Chapter 7 and the chain liquidated at the request of the new group of buyers, according to national reports.
The chain has been grappling with industry downsizing for years as digital media consumed more of the video market. Hollywood Video closed its Ann Arbor stores in 2010, and by summer Blockbuster was promising to close many of its stores.
At the time, it operated 3,525 stores across the U.S. The latest plans call for about 600 stores to close by Feb. 28.
Real estate sources have said the local Blockbuster stores - including locations on South Main in Ann Arbor. Ellsworth Road in Ypsilanti Township and Michigan Avenue in Saline - have been solid performers.
The average store size is about 5,000 square feet, according to industry data.