Posted on
Sun, Nov 18, 2012 : 5:58 a.m.
How my 76-day savings plan is changing my relationship with money
By Lizzy Alfs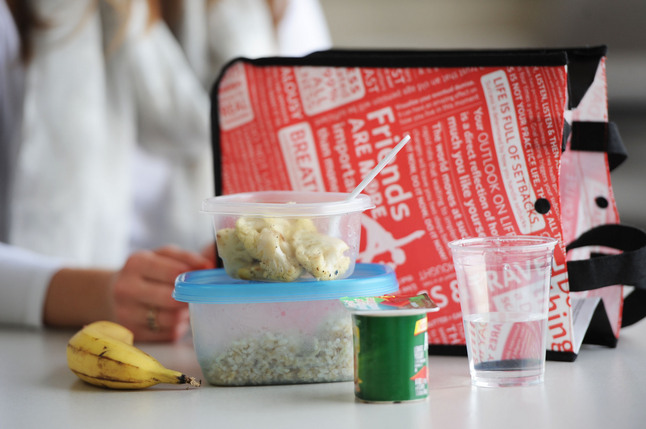 Melanie Maxwell | AnnArbor.com
Note to my readers: I've updated this article to remove a trademarked term.
I've always been a spender.
Maybe it's my love of fashion; maybe it's the only-child syndrome (thanks, Alfred Adler), but I've always spent beyond my means.
Luckily, I never had a credit card until this year — my dad would never allow it — and I'm blessed not to have student loans. Experian says Generation Y's average debt is $34,765, and I'm extremely fortunate to have none.
But what I lack, like many other people my age, is a plan. I'm part of a generation that needs training in how to save money and how to spend responsibly before accumulating thousands in debt.
So, with 2013 quickly approaching and my 24th birthday right around the corner, I knew it was time to kick my out-of-control spending habits and start a legitimate savings account. But how?
If you're like most of my friends and family, you've never heard of a so-called "Spending Fast."
I came across the idea while searching for money-saving tips on the Internet. Taking the advice of women like Anna Newell Jones and Laura Shin, I decided to stop spending money on "wants" and only spend money on "needs." Daunting, for me at least.
I'm not taking it to the extremes that these women did — making their own laundry detergent and using coffee grounds as a facial exfoliator — but it does mean some serious cutbacks and changing my habits. I'm lucky that I don't have many financial obligations and that I'm not in serious debt, but the idea is to rethink my relationship with money before it's too late.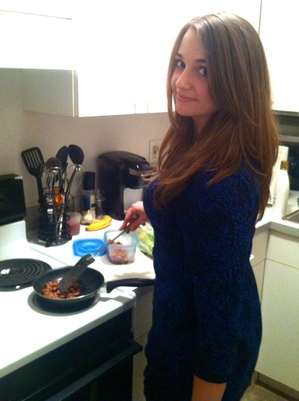 On Oct. 15, I spent hours creating a budget plan — something I've never been able to stick to, no matter how hard my dad tried. But this plan cut out everything: my daily coffee purchase, my biweekly trip to Whole Foods, lunch outings, movies, drinks with friends, my beloved Pure Barre (well, sort of) and the big one: clothing.
I decided I'd be proactive about managing my finances. I would rethink spending and saving.
I decided to walk to work as many days as possible to save gas money. I'd bring my lunch to work every day. I'd eat leftovers. And more leftovers. I'd steal my roommate's shampoo (sorry, Caroline). I'd utilize the library. I would go for a run instead of paying for spinning or kickboxing.
And on Oct. 17, with a plan to keep it up until Jan. 1, the plan commenced.
After 33 days, here's what I've learned:
Life happens. And it will knock your savings plan off-course.
Sure, I spent hours making the perfect budget plan — down to the exact dollar amount. That's great and everything, but after two days, I had to throw it out the window.
You can plan all you want, but life happens. Doctor's appointments, parking tickets (yes, I've had three this month), quarters for laundry.
What's important is to just keep updating your plan and to deal with the curveballs as they come your way. Yeah, I had to spend $75 at the doctor, but at least I returned bottle cans and made back $20.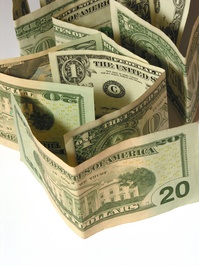 Since I made that first budget plan, I've made adjustments and given myself $100 a month in wiggle room. That way, I'm not disappointed when I have to shell out money on something unexpected. It also lets me to splurge on that bottle of wine or new Taylor Swift CD (don't judge) without feeling guilty.
I get really, really bored.
There's no such thing as running errands when you're not spending money. Without that and without eating at restaurants or going out with friends, it's amazing how much more free time I have.
But it's also meant a lot of time spent on my couch trying to figure out what to do.
Things like "Free Activities in Ann Arbor" and "How to Pick up a Hobby" have replaced shopping websites on my Google search history. I'm trying to find volunteering activities I'm passionate about.
Even after my daily workout, I've gotten in the habit of taking long walks. I'm returning to books that have sat on my bookshelf for years. I've been cleaning, a lot. I find myself working late at night. I'm trying to start a board game night with my friends. It's a good problem to have, but I still need to figure out the best ways to spend my free time that don't involve money. (I'm soliciting ideas, people!)
Cooking…it's not so bad, after all
One hobby I have taken up during the past month is cooking.
Spurred in part by a "bring your lunch to work" challenge my coworkers and I started, I've had some fun browsing recipes and being adventurous in the kitchen.
Instead of paying $10 for lunch every day and stopping at the Whole Foods salad bar for dinner, I've been making big pots of chili, freezing leftover pesto and reuniting with an old love: PB&J. I convinced my dad to take me to a restaurant and then ate the leftovers for days (I'm an only child, remember).
I made Martha Stewart's peanut butter chocolate chip cookies for my coworkers — twice. I made butternut squash couscous and ate it for a week (not my best).
I've also been savvier in the grocery store; why do I need the most expensive peanut butter on the shelf? Do I really need Coke Zero? Why not buy the off-brand cereal and share milk with my roommate?
In a moment of weakness the other night, I stood in front of the Whole Foods salad bar with a spoon full of edamame salad in hand. As I was scooping it into a plastic container, I thought, "Do you really need this?" I dropped it, walked my butt out of Whole Foods and went home and ate roasted cauliflower.
It's not always easy — and it's definitely not always fun — but the satisfaction I'm getting from making conscious money-saving decisions has been incredibly satisfying.
So, 33 days after I asked my Facebook friends to hold me accountable on this savings plan, I'm asking you, too. If you have any ideas or advice, please chime in on the comments section below or email me. I'd love to chat saving money with you, and I'll keep you updated from time to time.
Lizzy Alfs is a business reporter for AnnArbor.com. Reach her at 734-623-2584 or email her at lizzyalfs@annarbor.com. Follow her on Twitter at http://twitter.com/lizzyalfs.